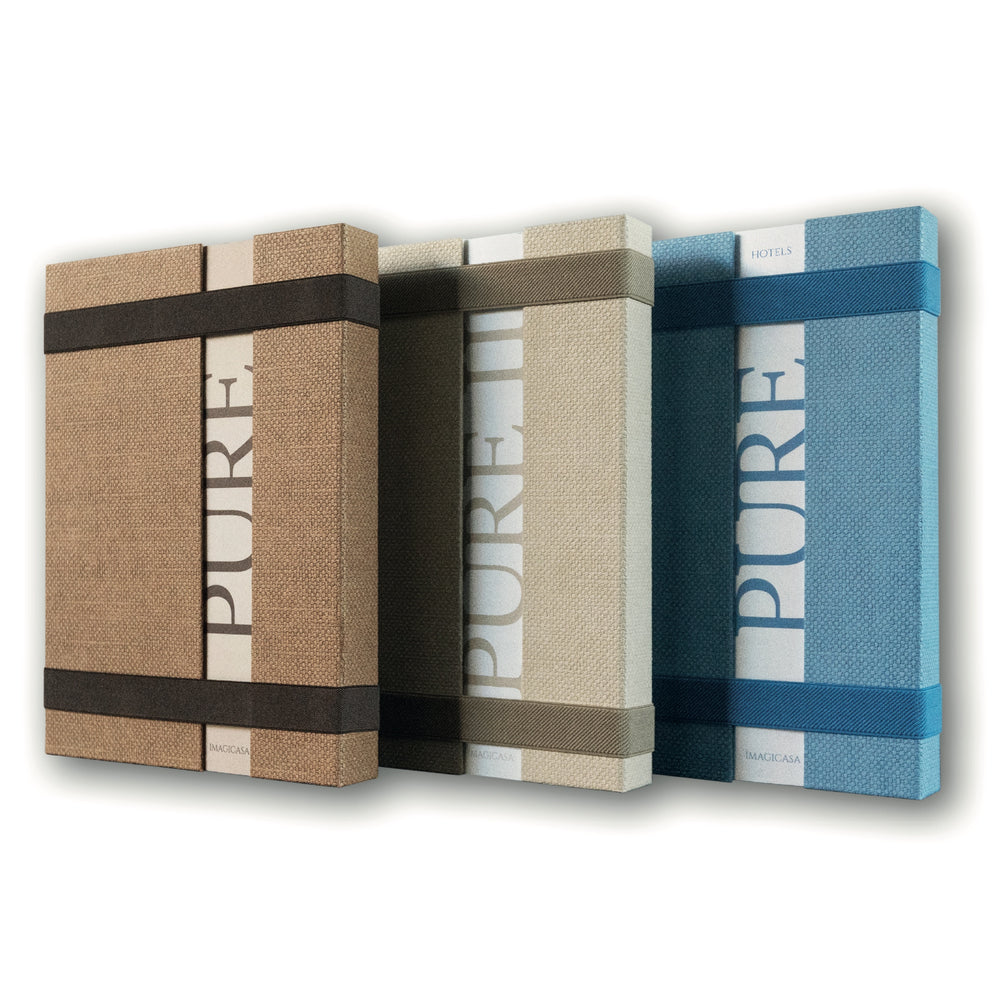 PURE I: After twenty editions we have already seen quite a few wonderful projects. Together with some new names, we have now bundled the favorites of Imagicasa and published them in an exclusive collection book on 336 pages. This deluxe edition collects the most beautiful high-end interiors and architecture, as you are used to from Imagicasa. You can expect an extensive selection of renowned names from home and abroad.
PURE II: The best things call for a sequel. Where PURE gives you a taste for more, there is PURE II to satisfy your hunger in abundance. In this second edition you can expect the quality you are used to, supplemented with strong newcomers. Brilliant names, clear identities and inspiring ideas. This continuation is the continuation of a story that continues to delight and fascinate.
PURE Hotels: The trips that stick with you the most are the ones with a stay that is an experience in itself. PURE HOTELS shows you various addresses that run off with your imagination. Browse hotels and restaurants around the world and admire the magic of gastronomy and hospitality. Let yourself be seduced by this deluxe edition that is perfect as a gift for the end-of-year celebrations.
(*Books only available in English version)