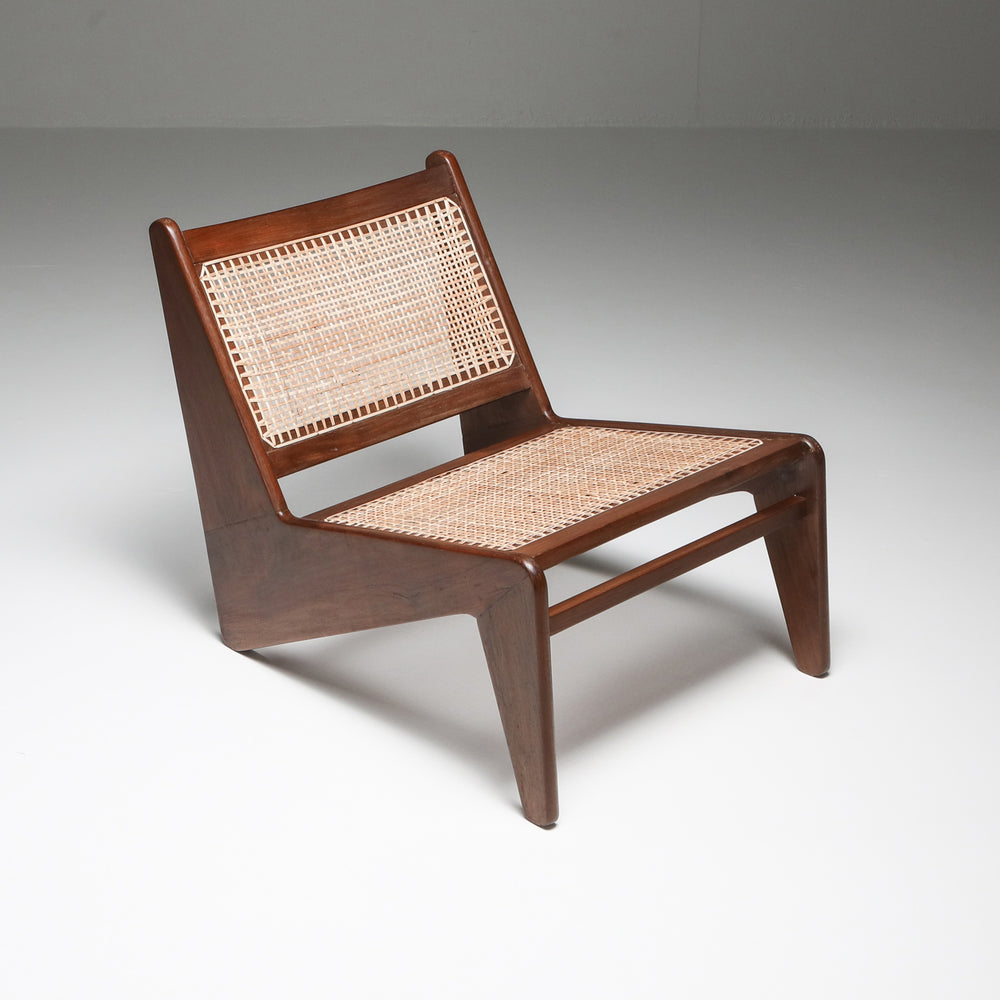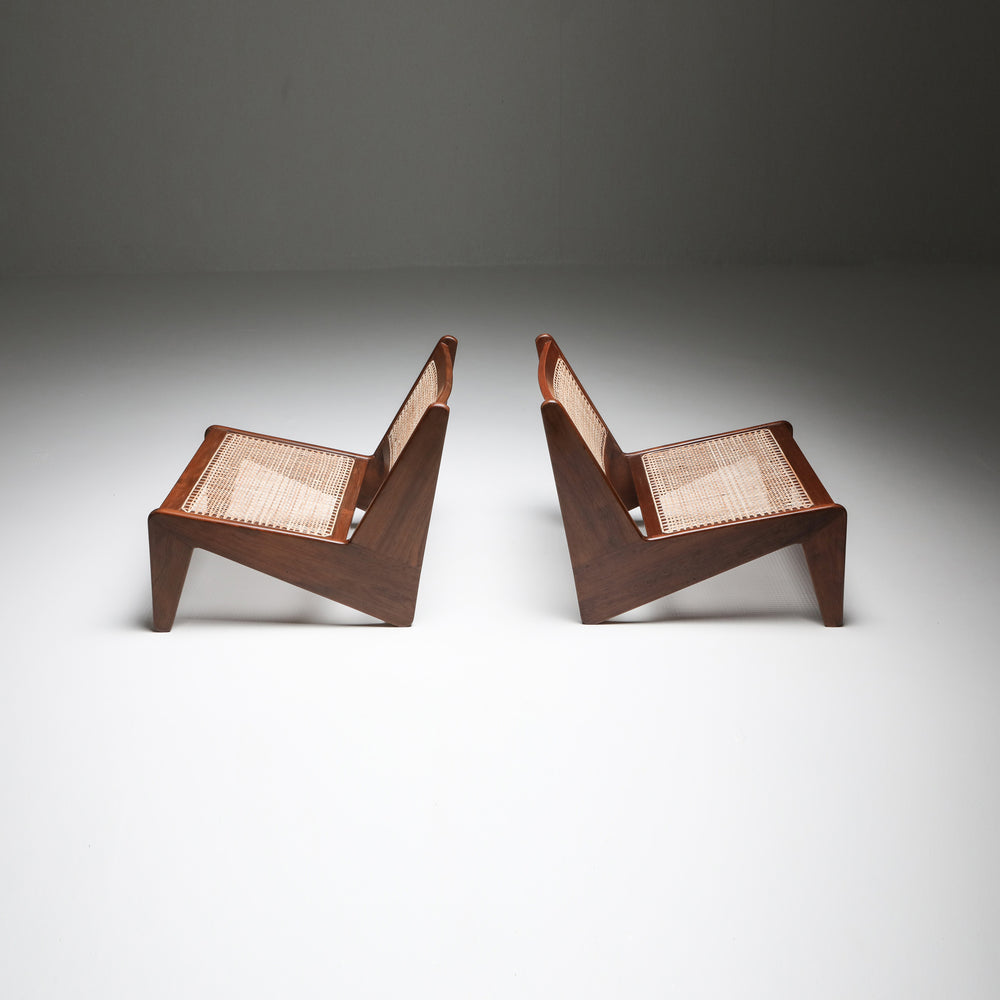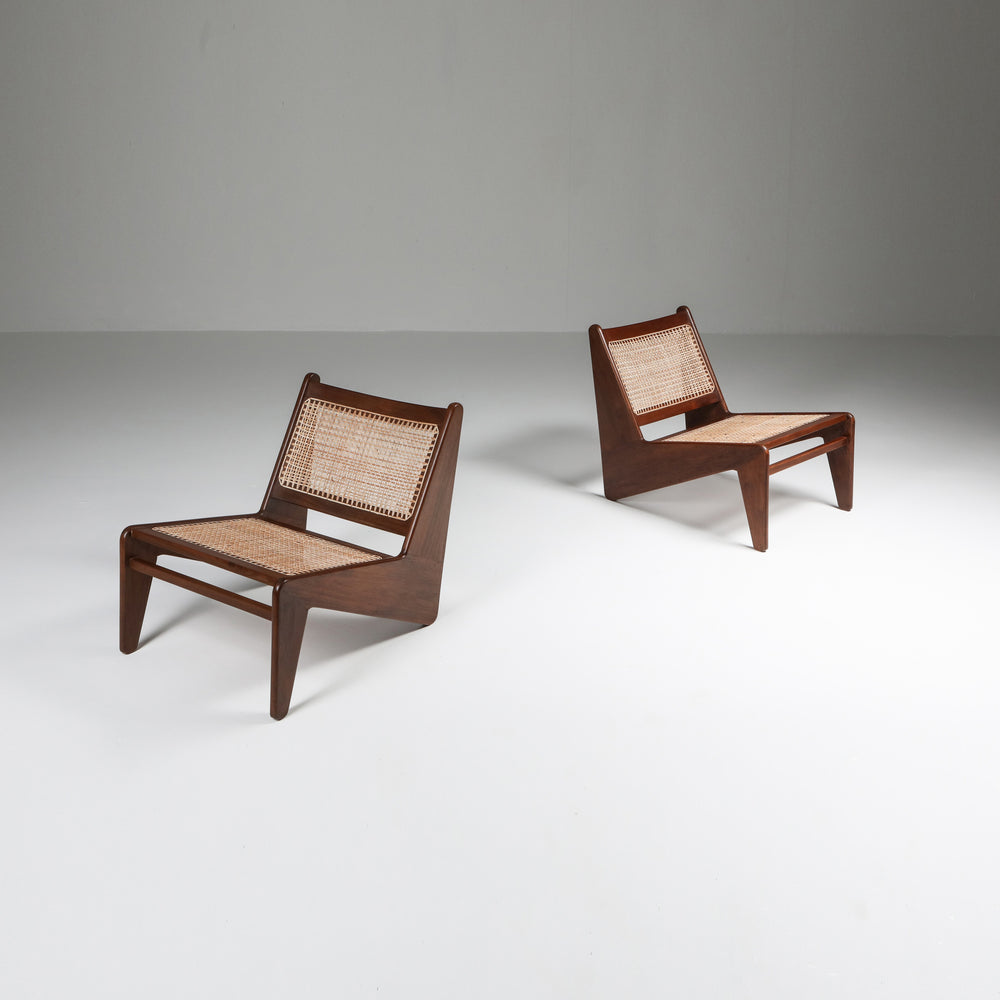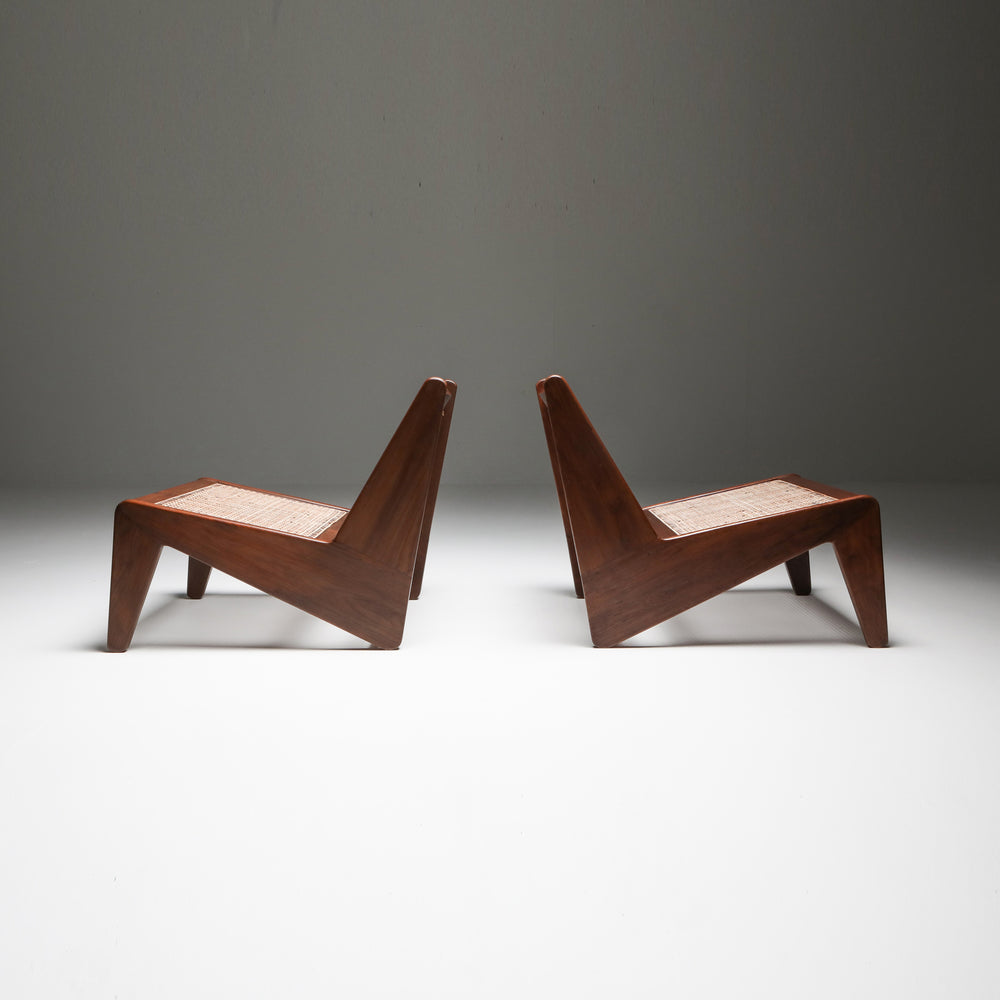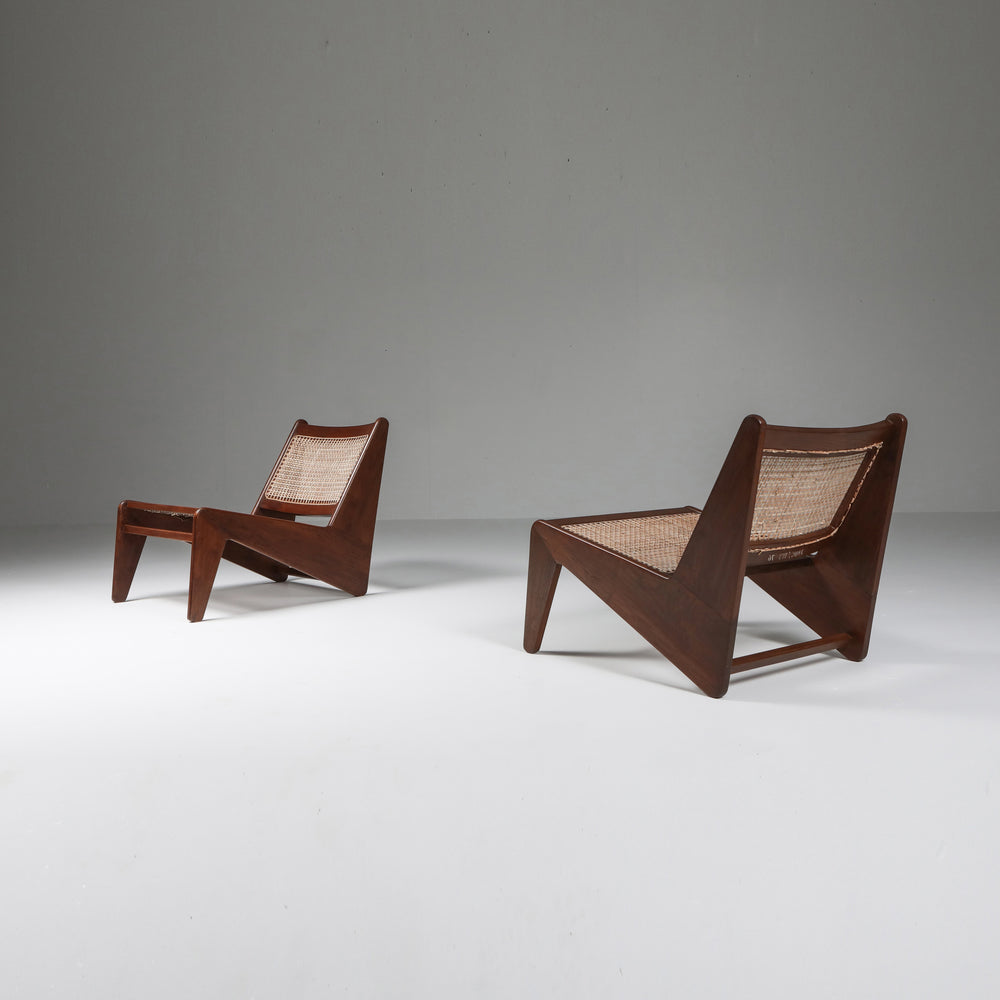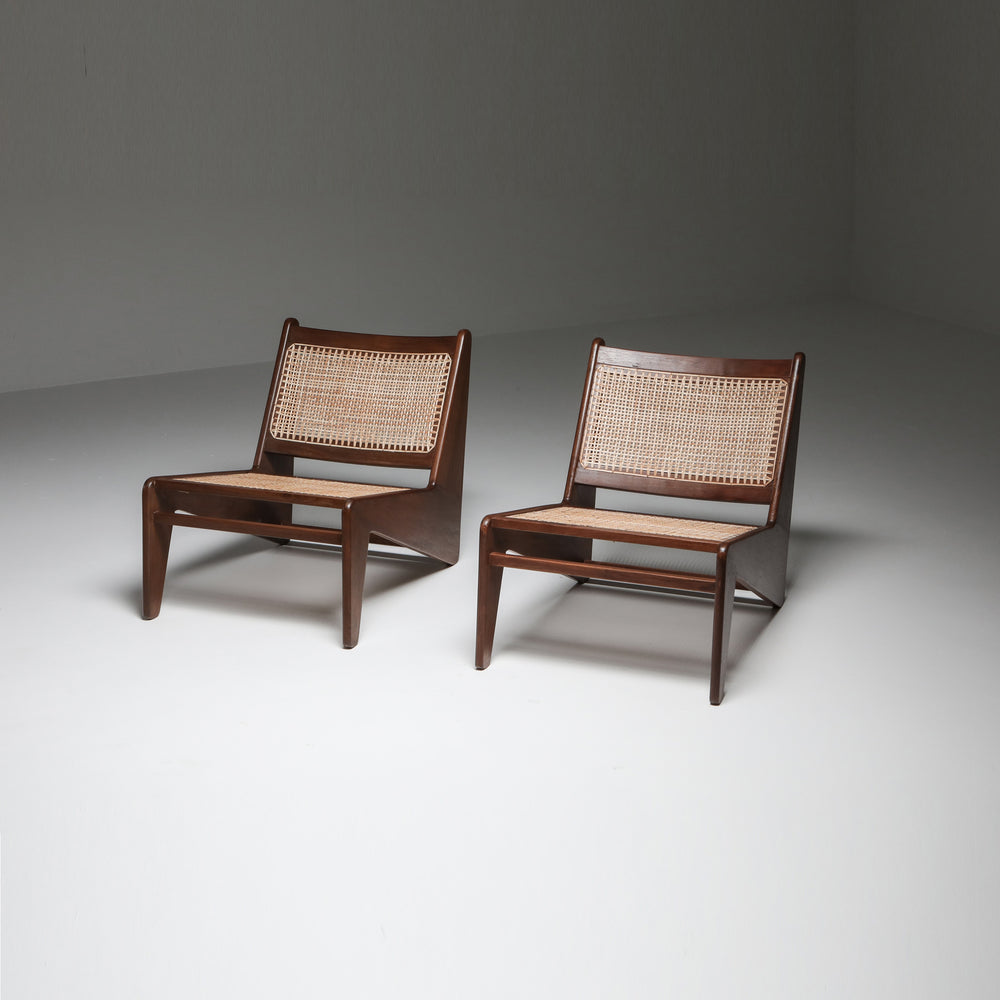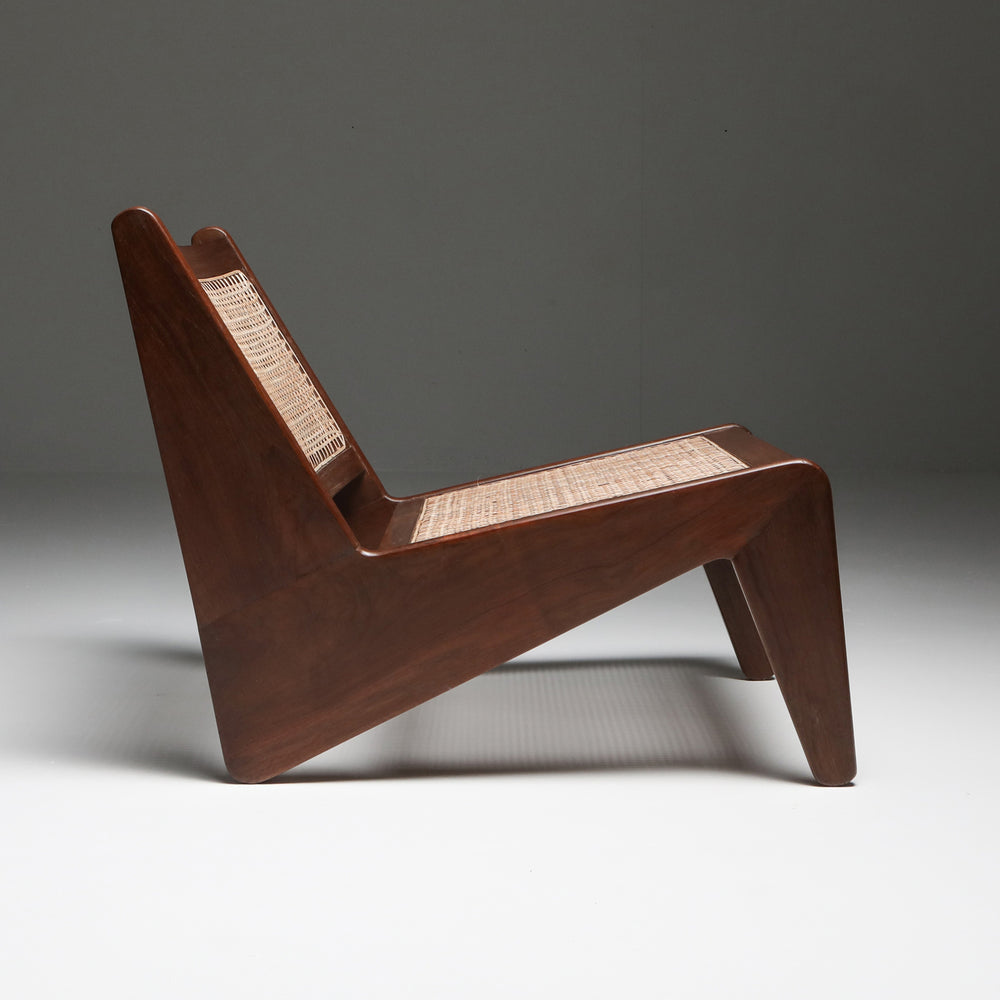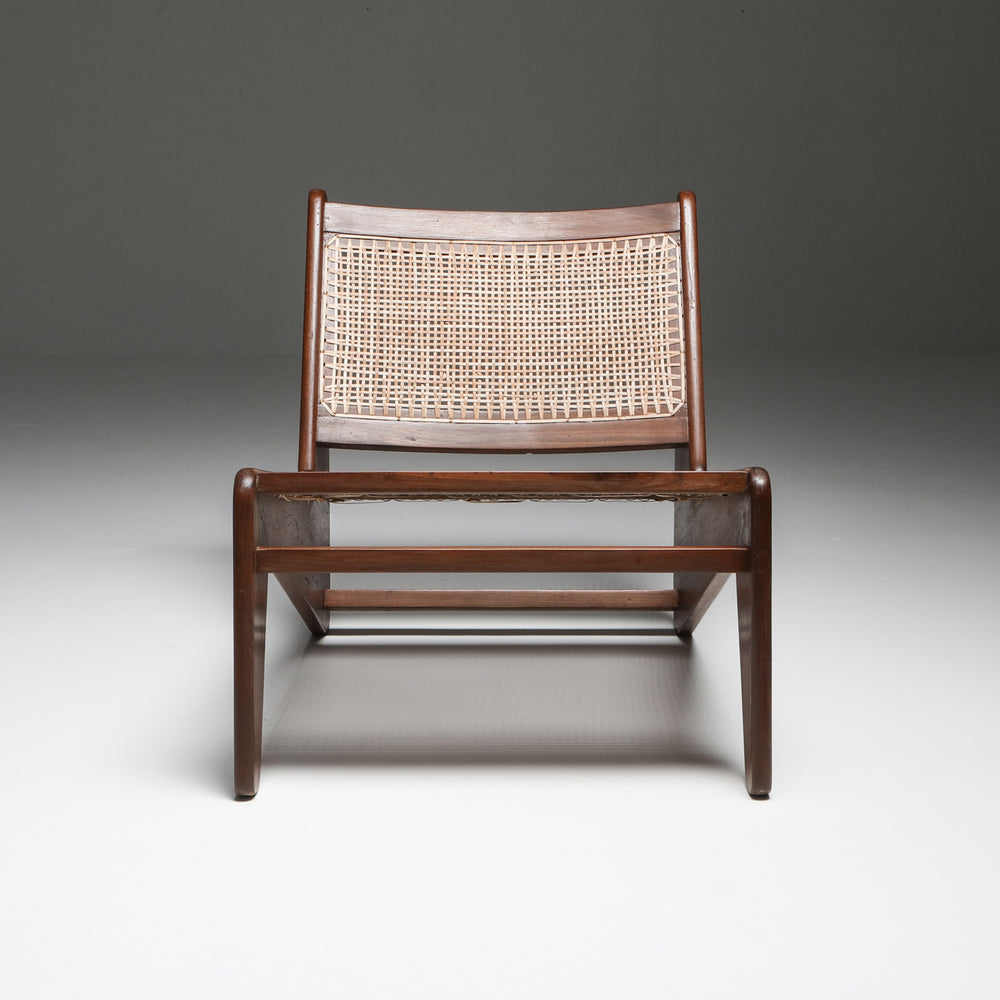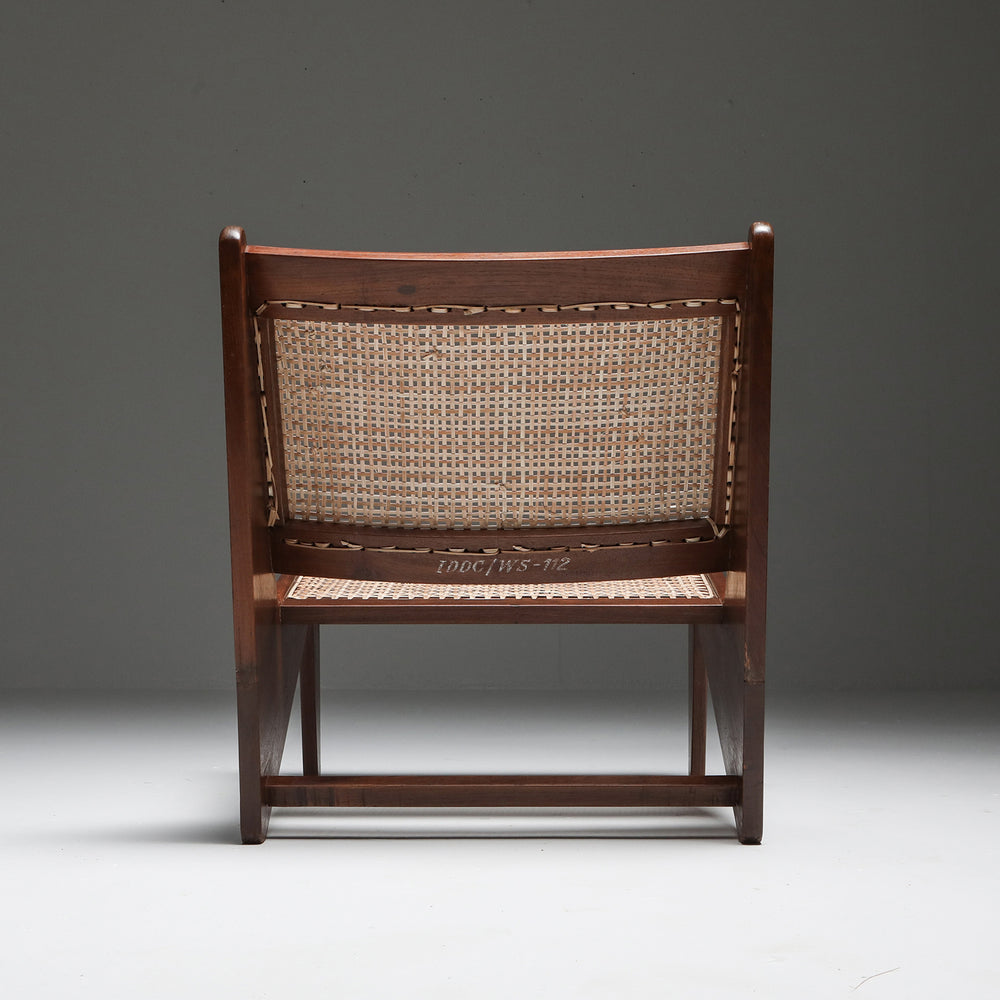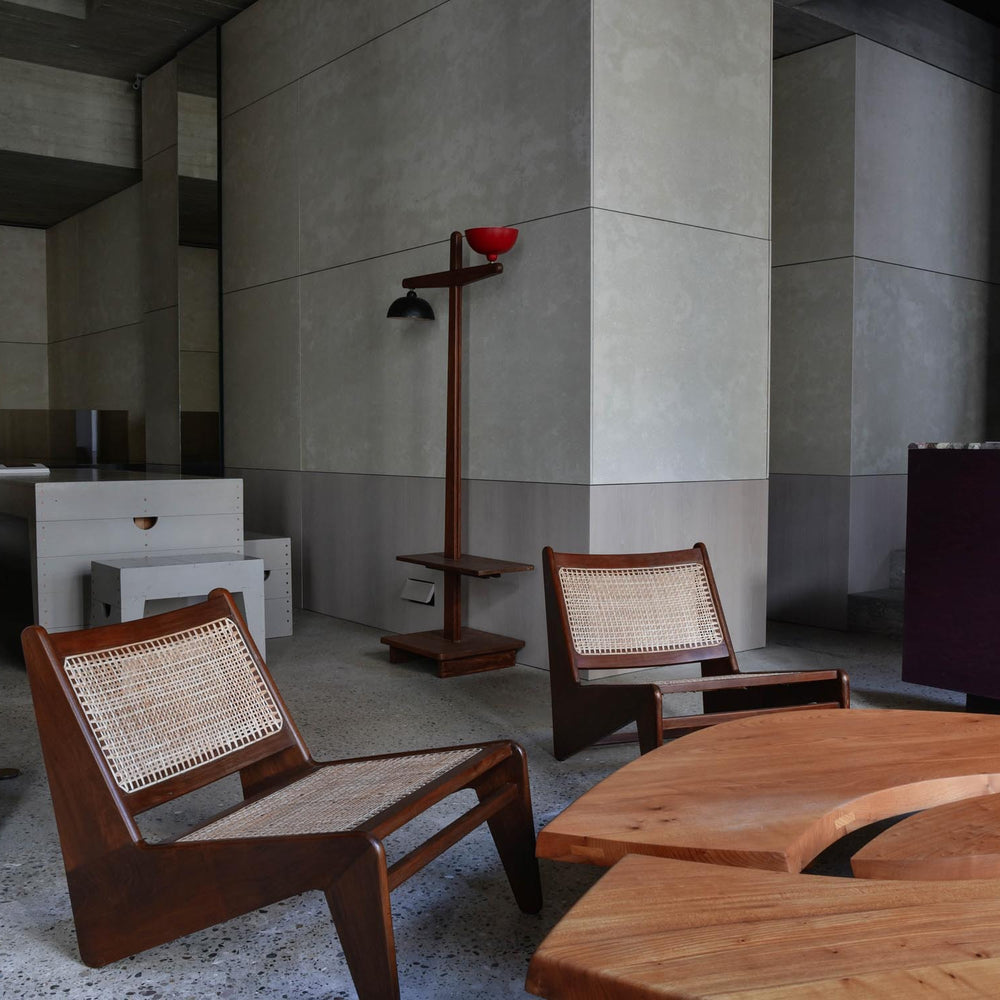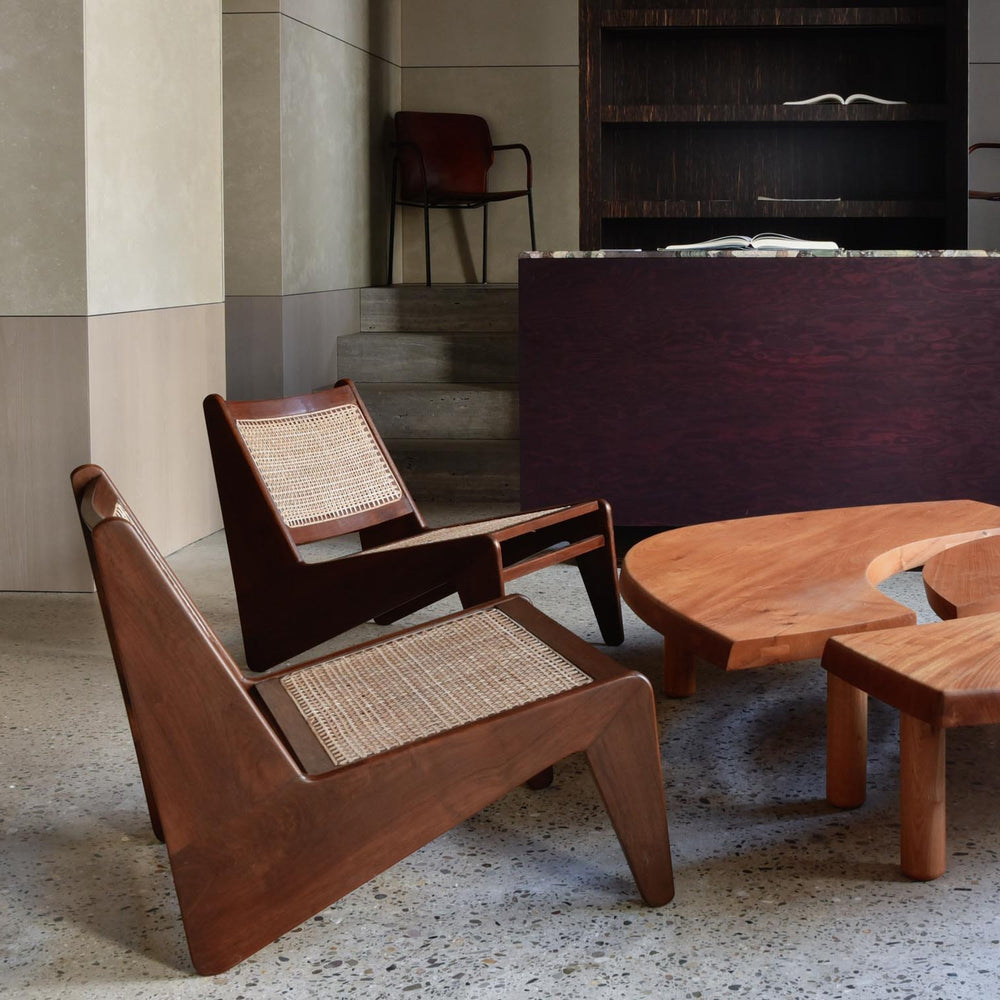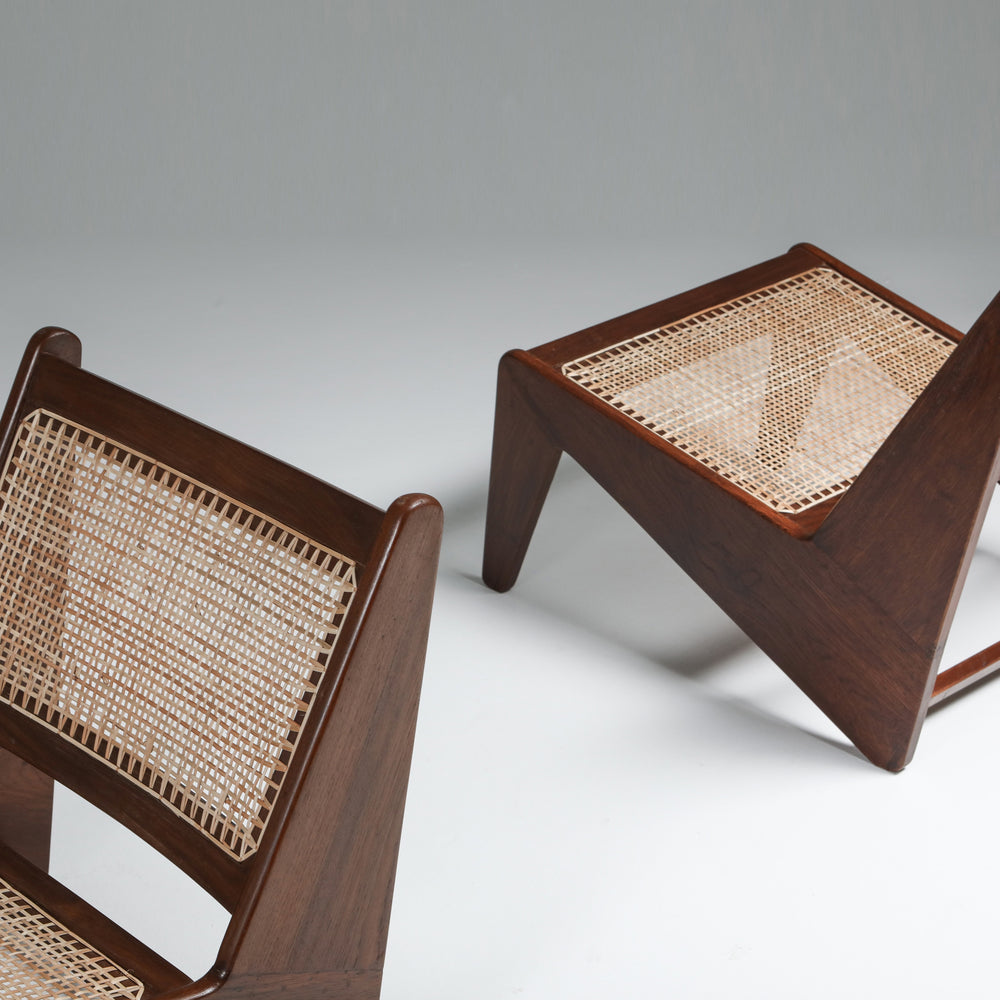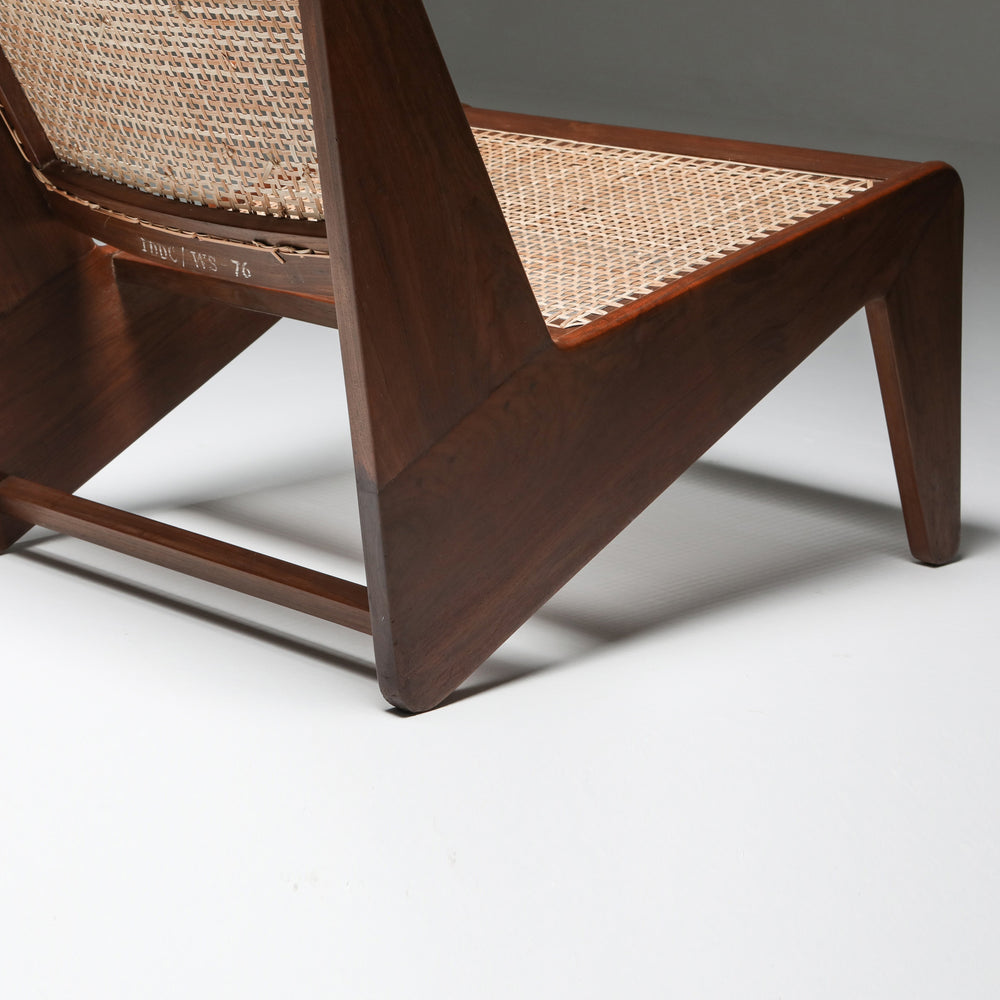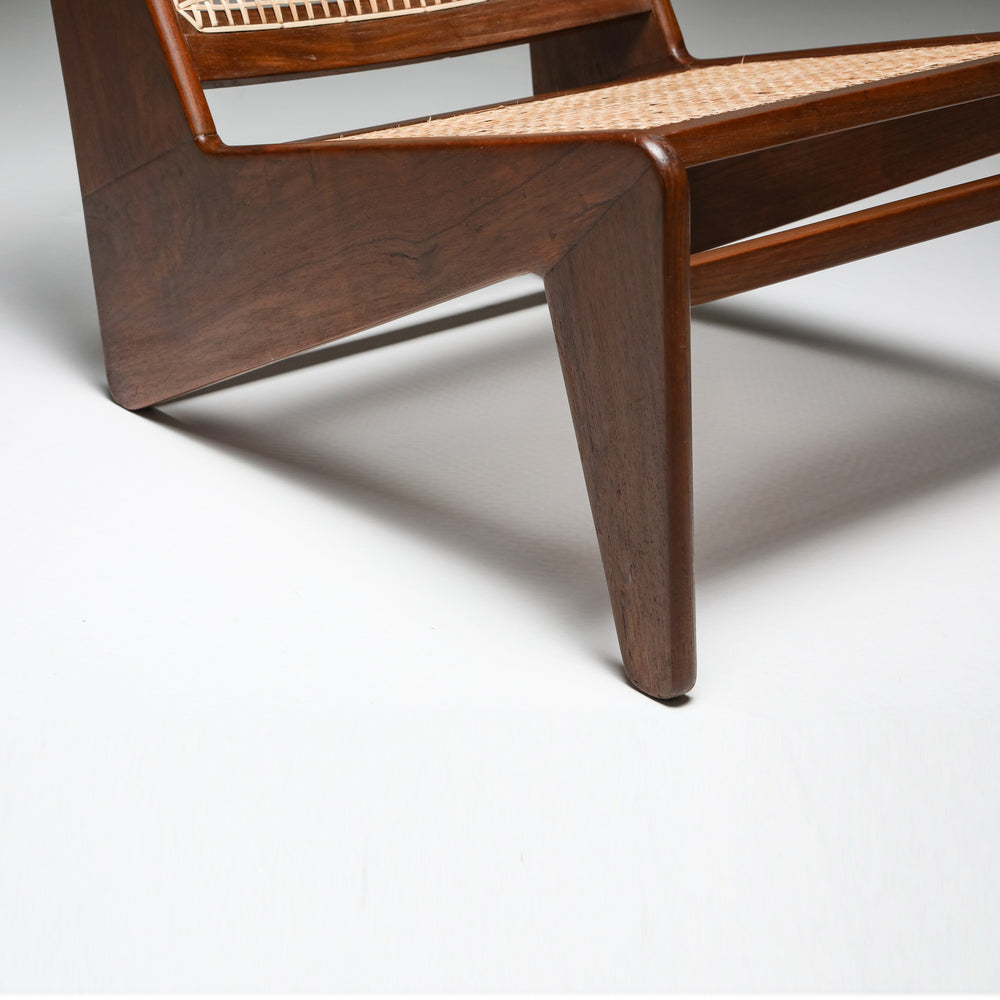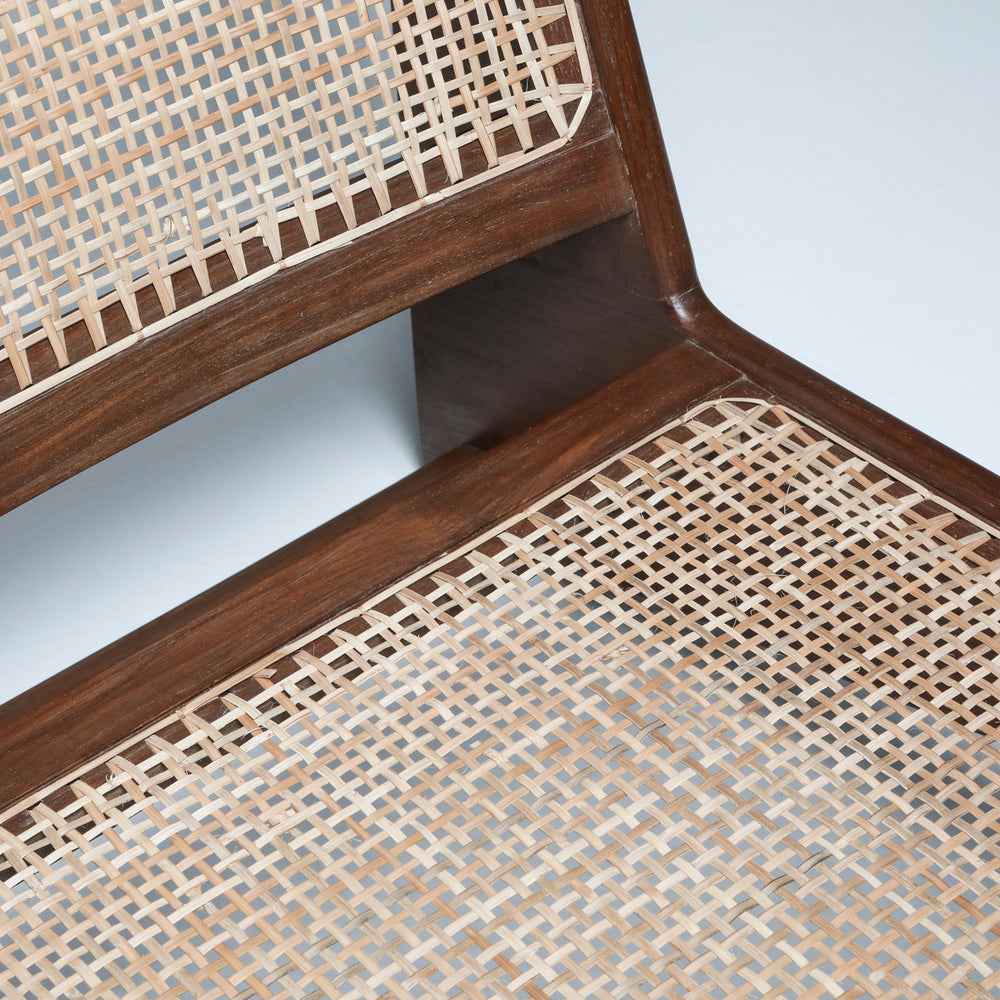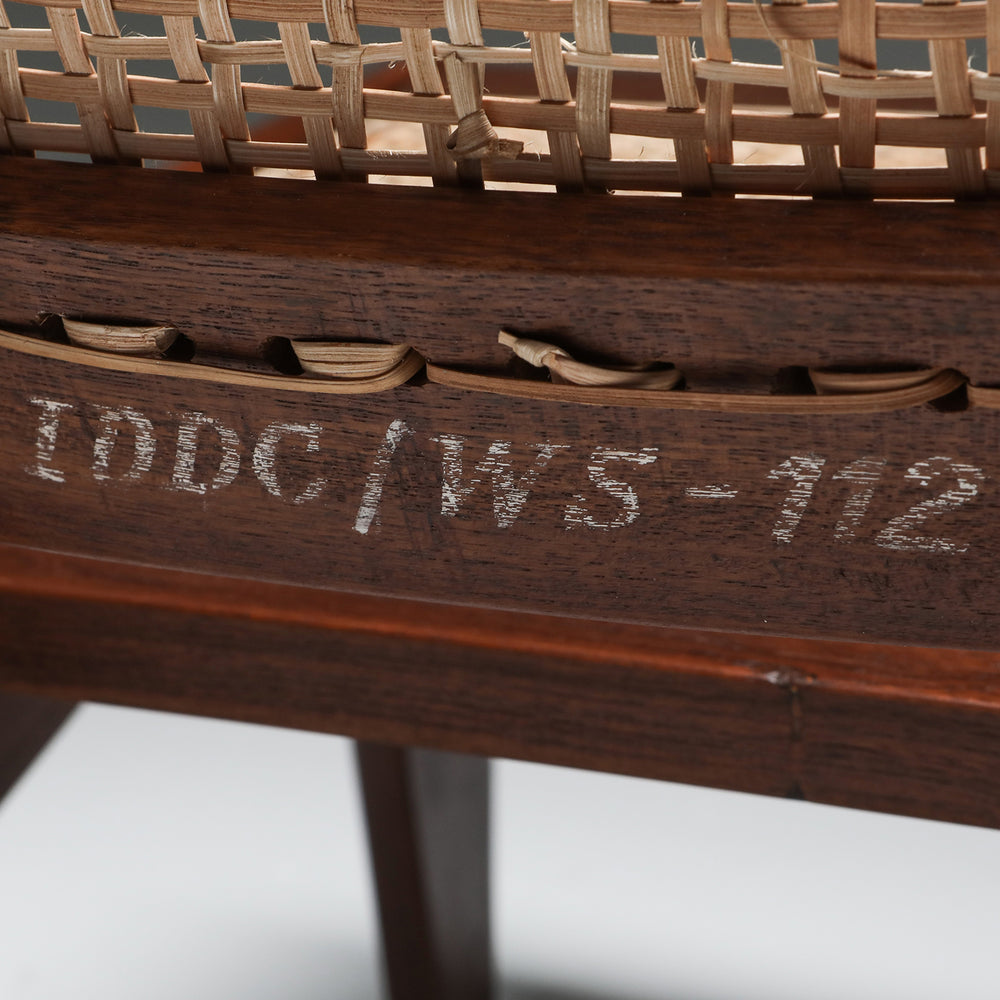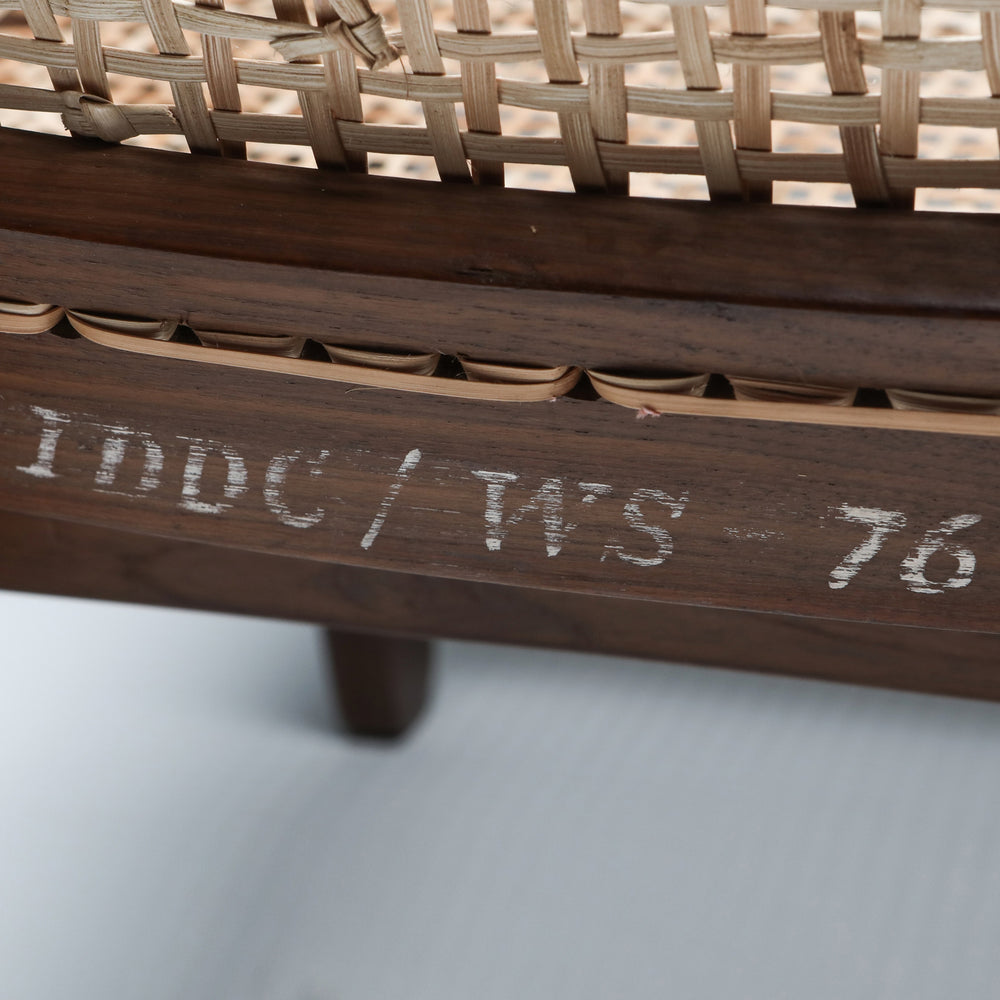 Kangaroo chair by Pierre Jeanneret
Teak low chair, Kangaroo, a pair, Pierre Jeanneret, India 1955. Low chairs known as "kangaroo" in solid teak and woven cane; Canework seat and back on a profiled teak structure that forms a base at the rear. Two slanted, profiled legs at the front. The slightly curved backrest, seat and leg follow each other in a horizontal "Z" shape. PJ-010608 ; IDDC/WS-112 ; IDDC/WS 76 designed for private homes. Provenance and certificates available Another interesting and nowadays relevant fact about this and other Chandigarh chairs is that all pieces were made from the trees that were cut down due to the built city, thus an early adaptation of ecological thinking. Literature sources: E. Touchaleaume & G. Moreau, "Le Corbusier Pierre Jeanneret - l'aventure dienne", Editions Gourcuff Gradenigo.

Price per seat, two available in total.