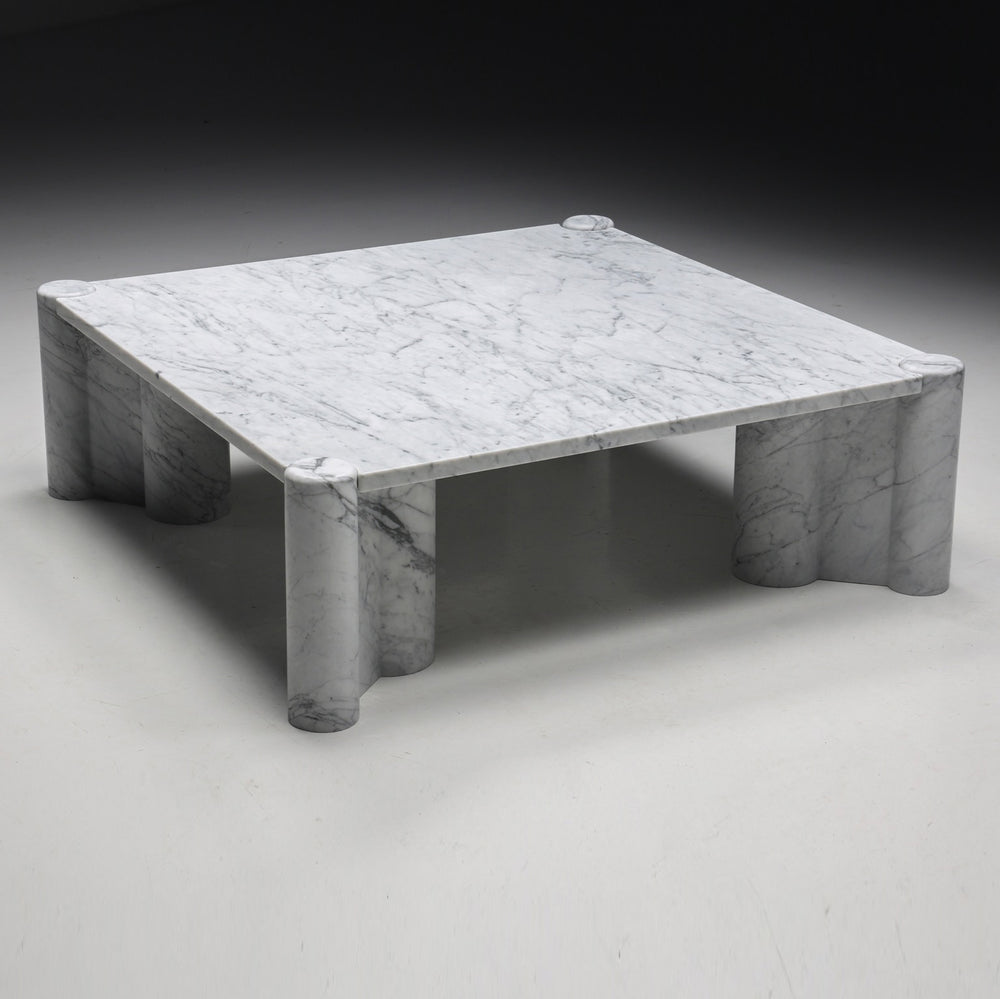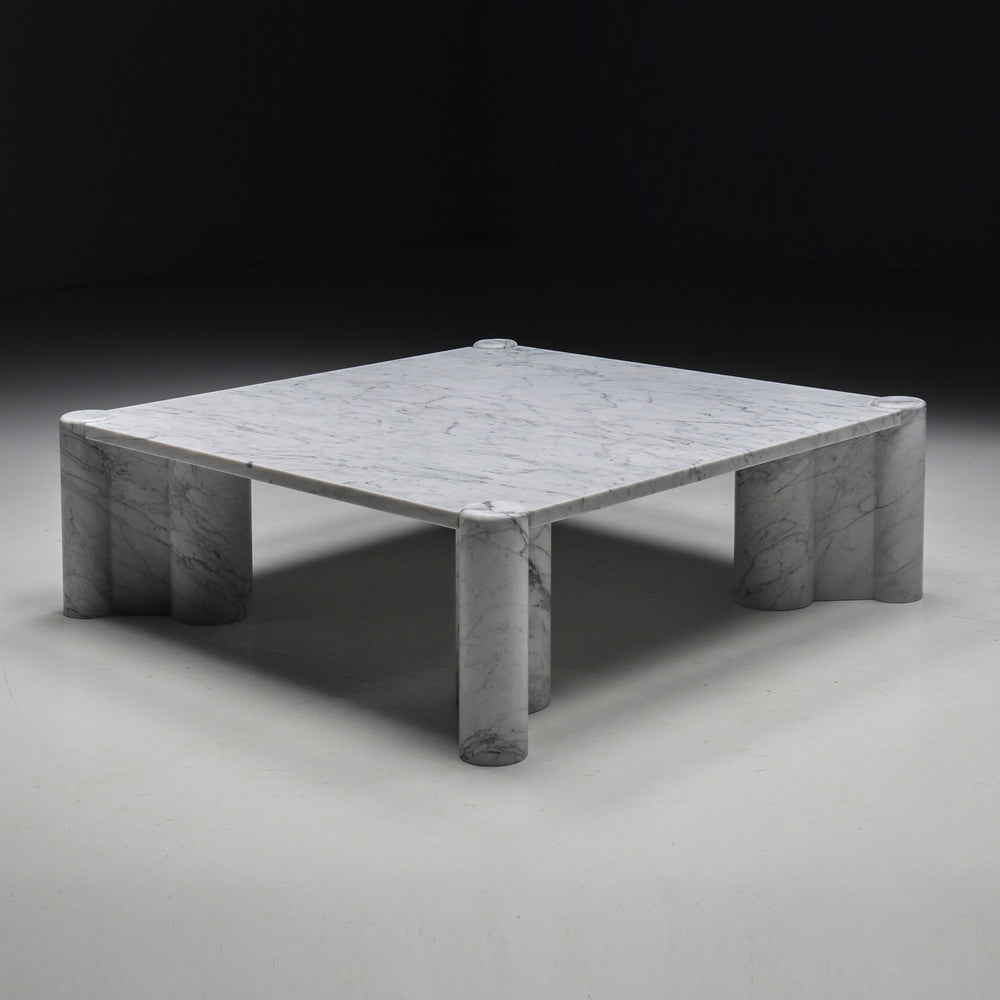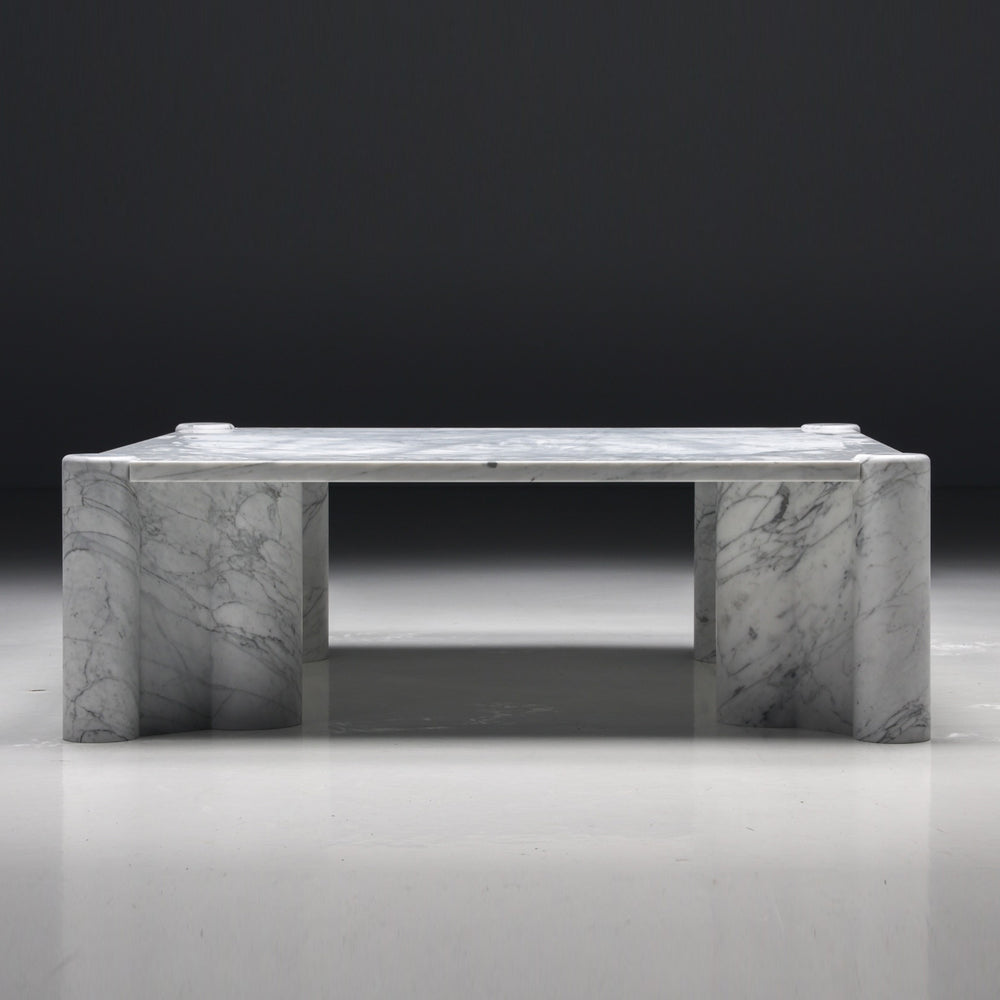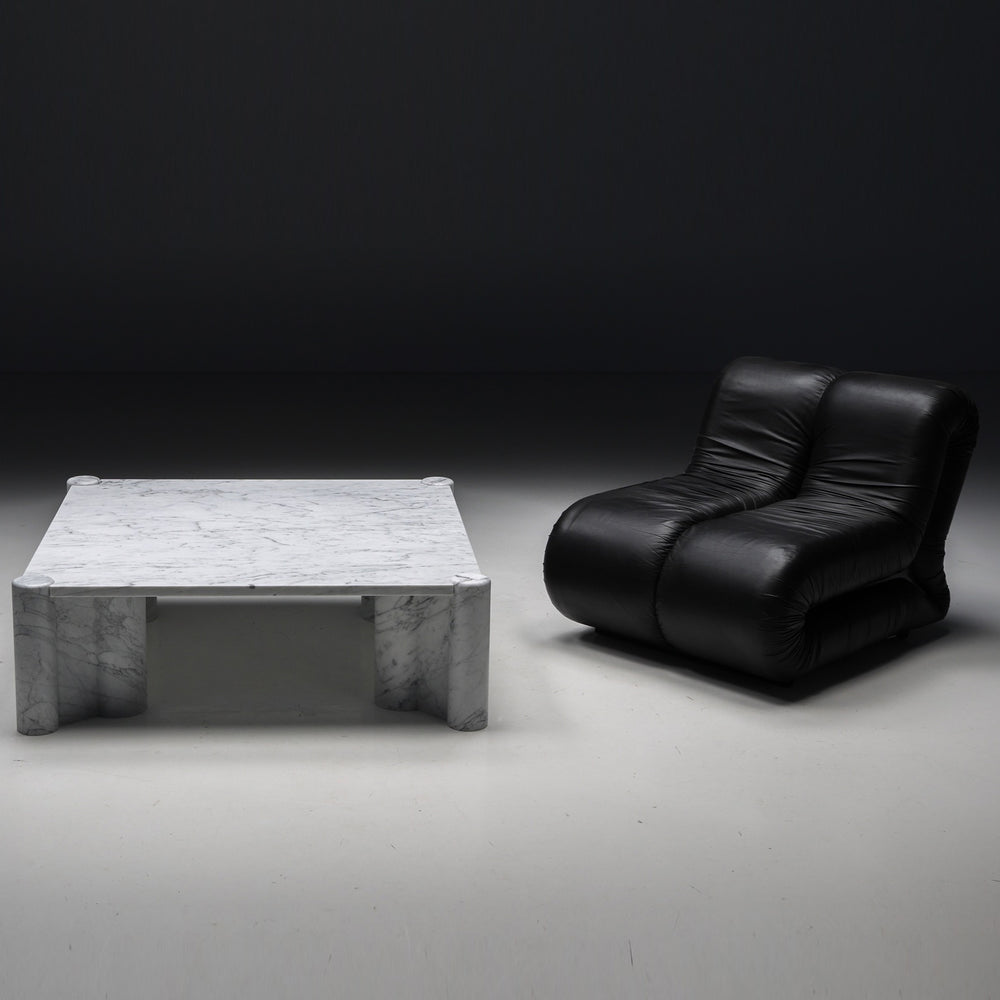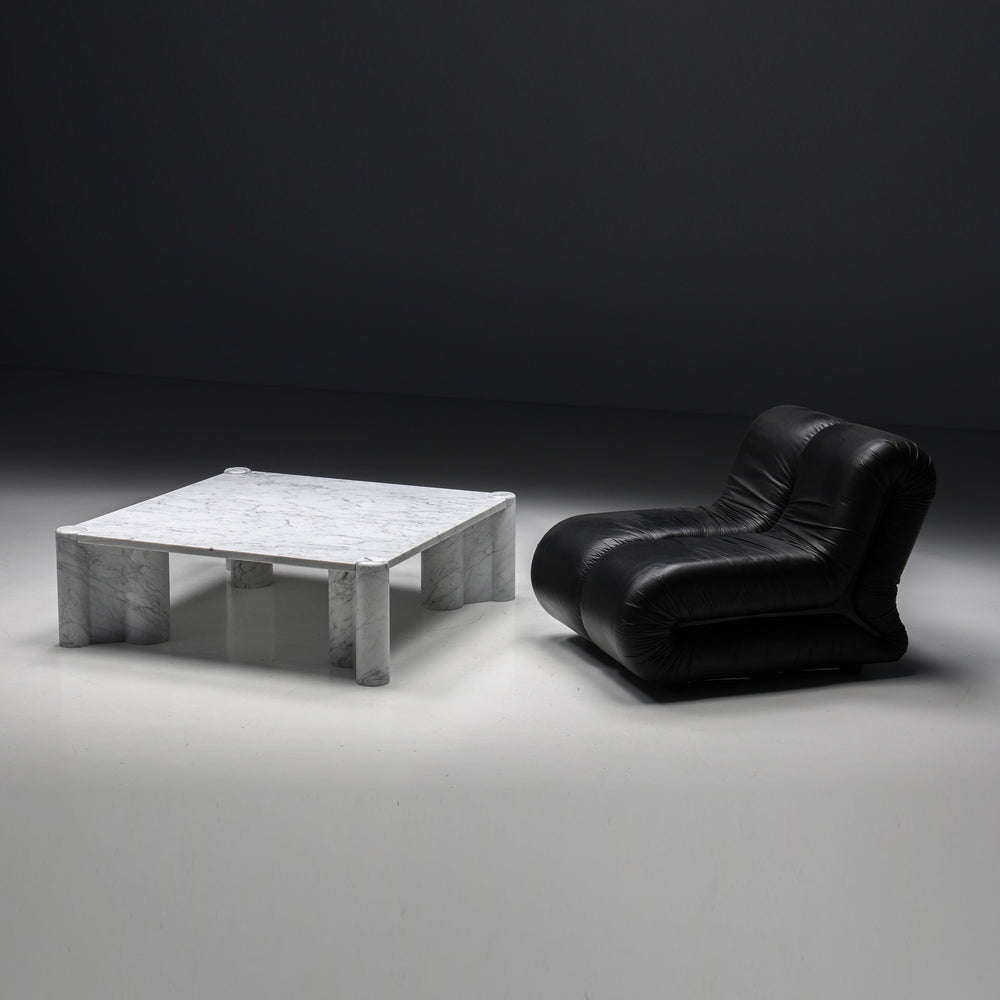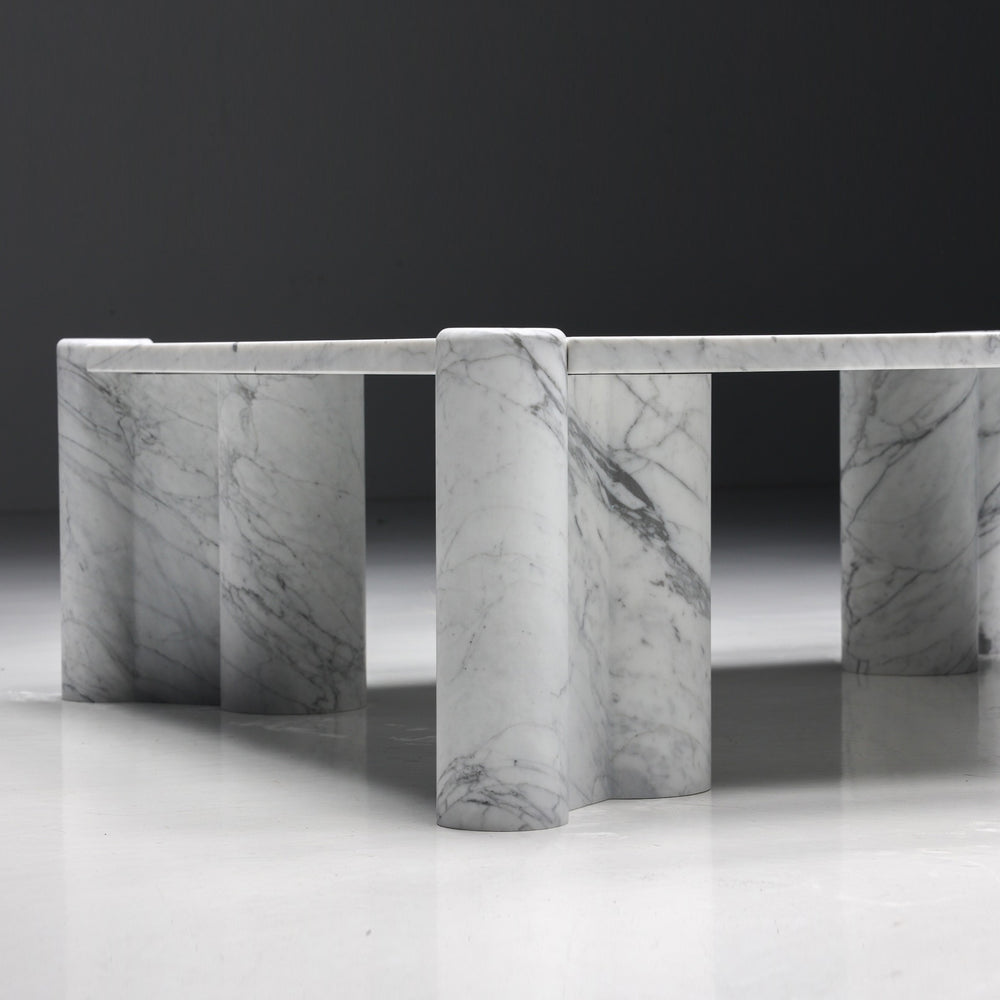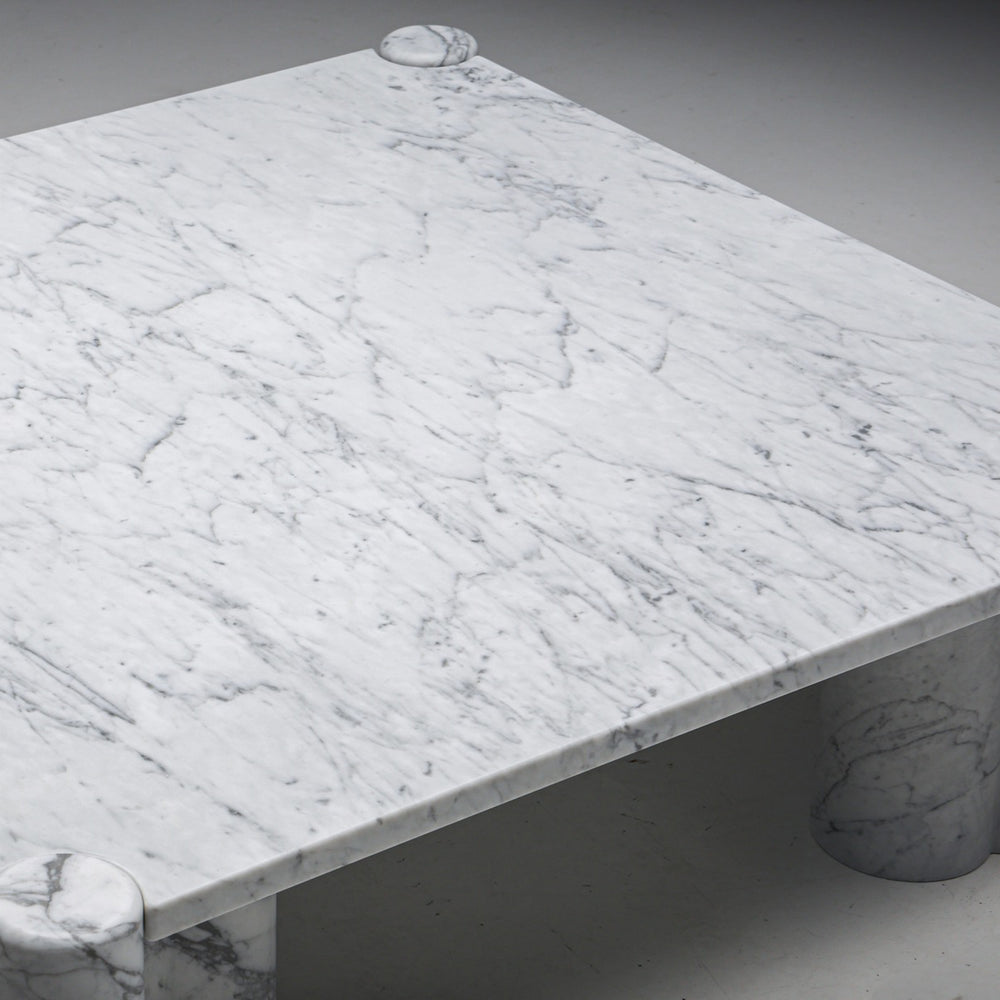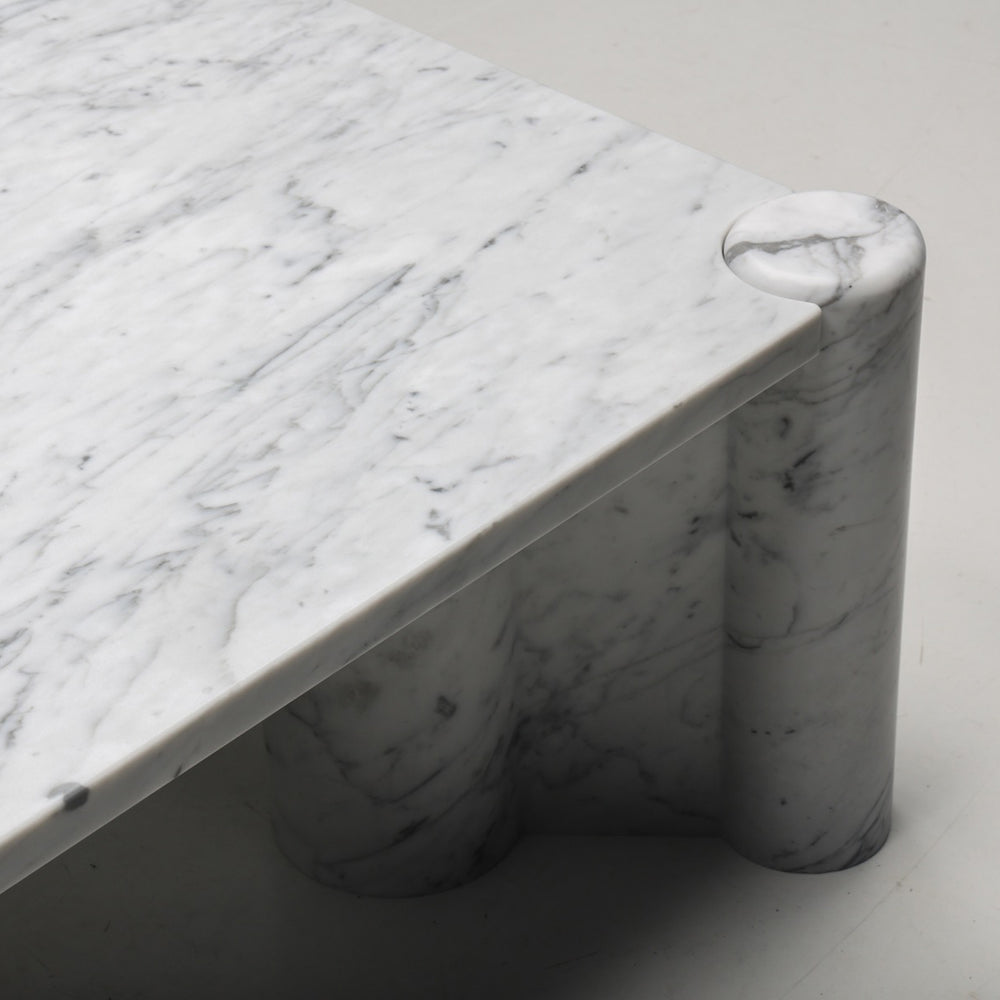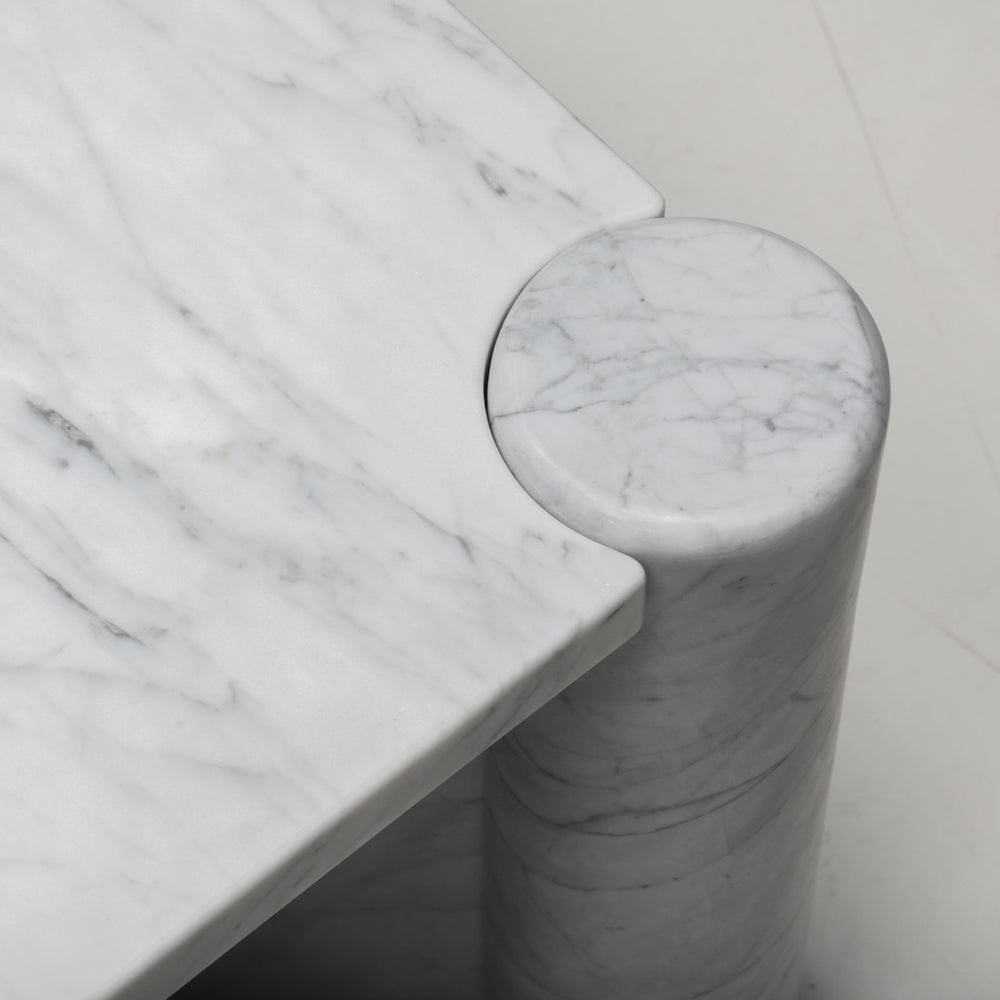 Gae Aulenti Jumbo Coffee Table
Italian Carrara marble "Jumbo" coffee table with column legs, designed by Gae Aulenti for Knoll in the 1960s. The top and the legs come in five separate parts. This particular design bears great aesthetic value. It's an appealing and iconic piece, in great condition, that harmoniously combines straight lines with organic forms. The leather Pagru lounge chair by Claudio Vagnoni can be found under a different listing.
Italian architect and designer Gae Aulenti (1927-2012) studied architecture at the Politecnico di Milano. A member of ADI (Associazione per il Disegno Industriale), she has taught at the Politecnico di Milano. She has designed furniture, lighting, textiles, showrooms, and stage sets for opera. She has participated in numerous Triennale di Milano, winning many awards. She is an honorary member of the American Society of Interior Designers. Gae Aulenti is well-known for several large-scale museum projects, including the Musée d'Orsay in Paris and Palazzo Grassi in Venice. Aulenti was at the forefront of Italian Postwar design. Her design was meant to make connections with both the history and future of Italy. The Postmodern movement that Aulenti belonged to refused to design in the objective language of the modernists. This Avant Garde Postmodern design movement was the beginning of the new type of Italian art, architecture, and design.