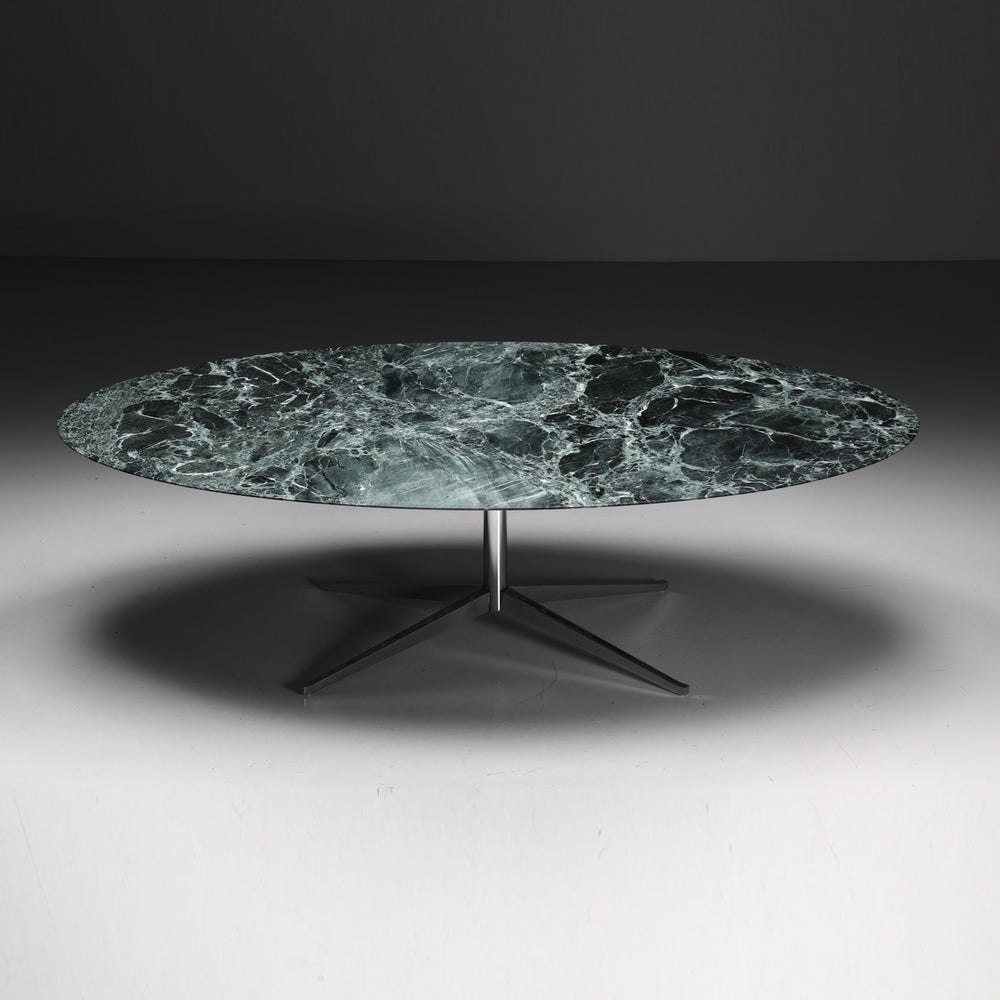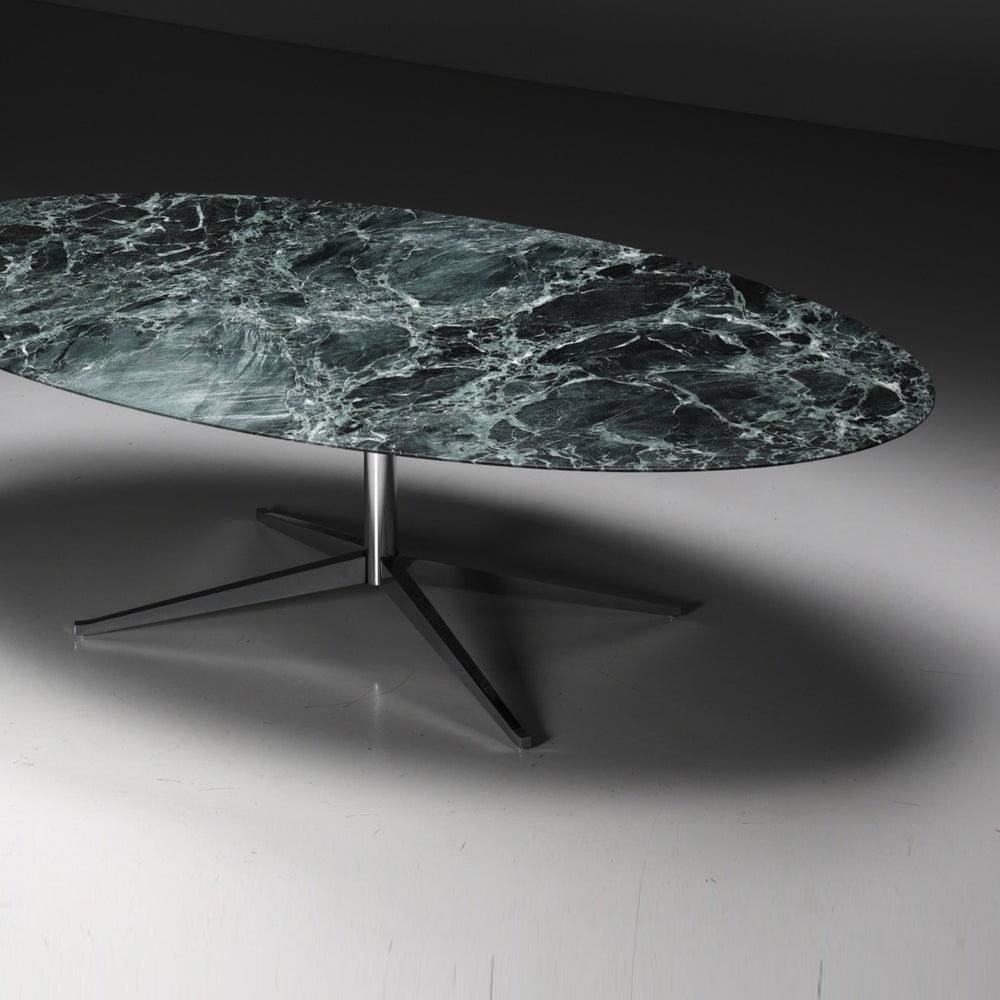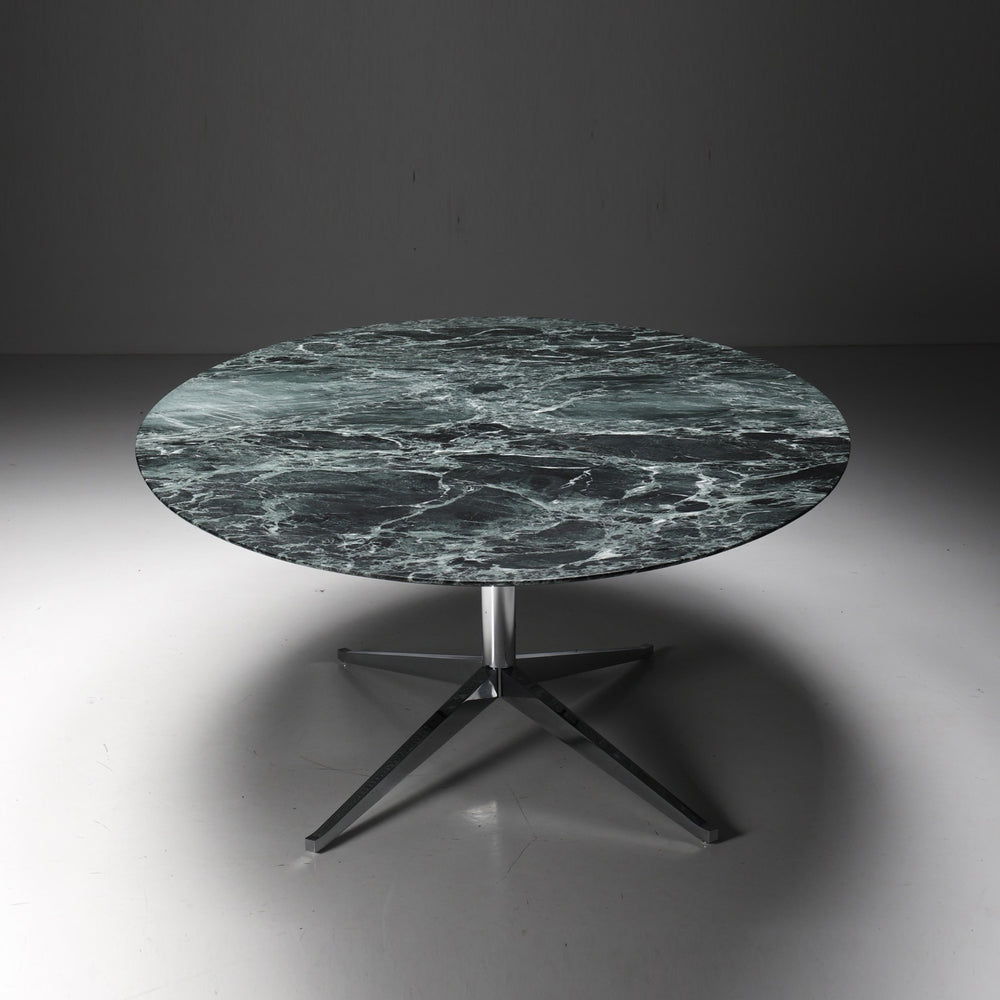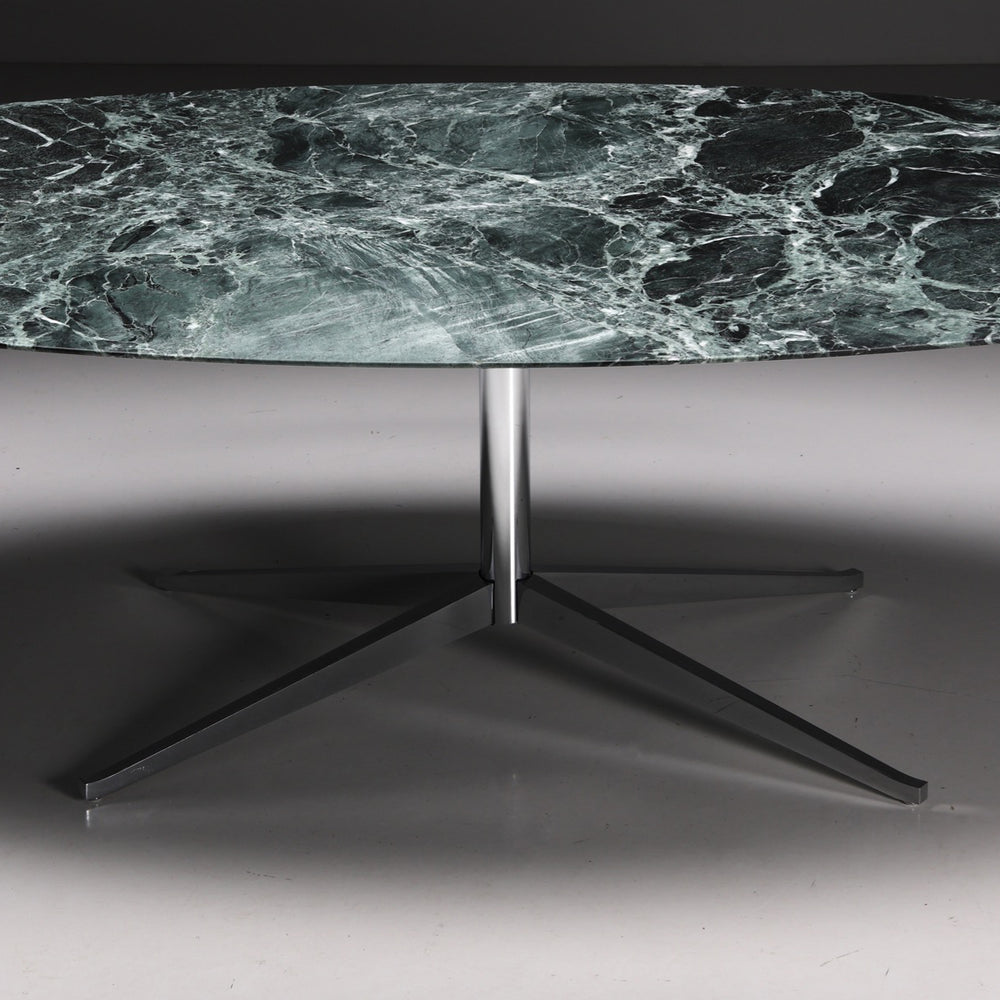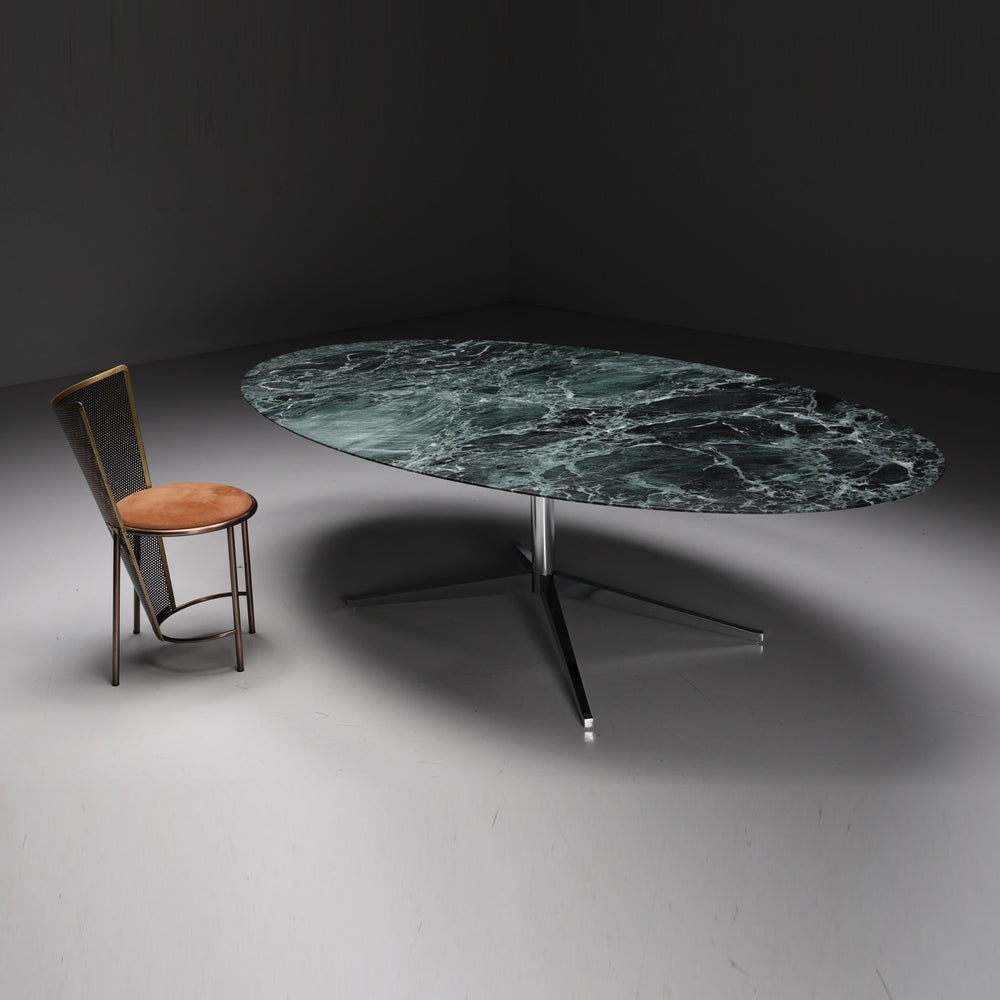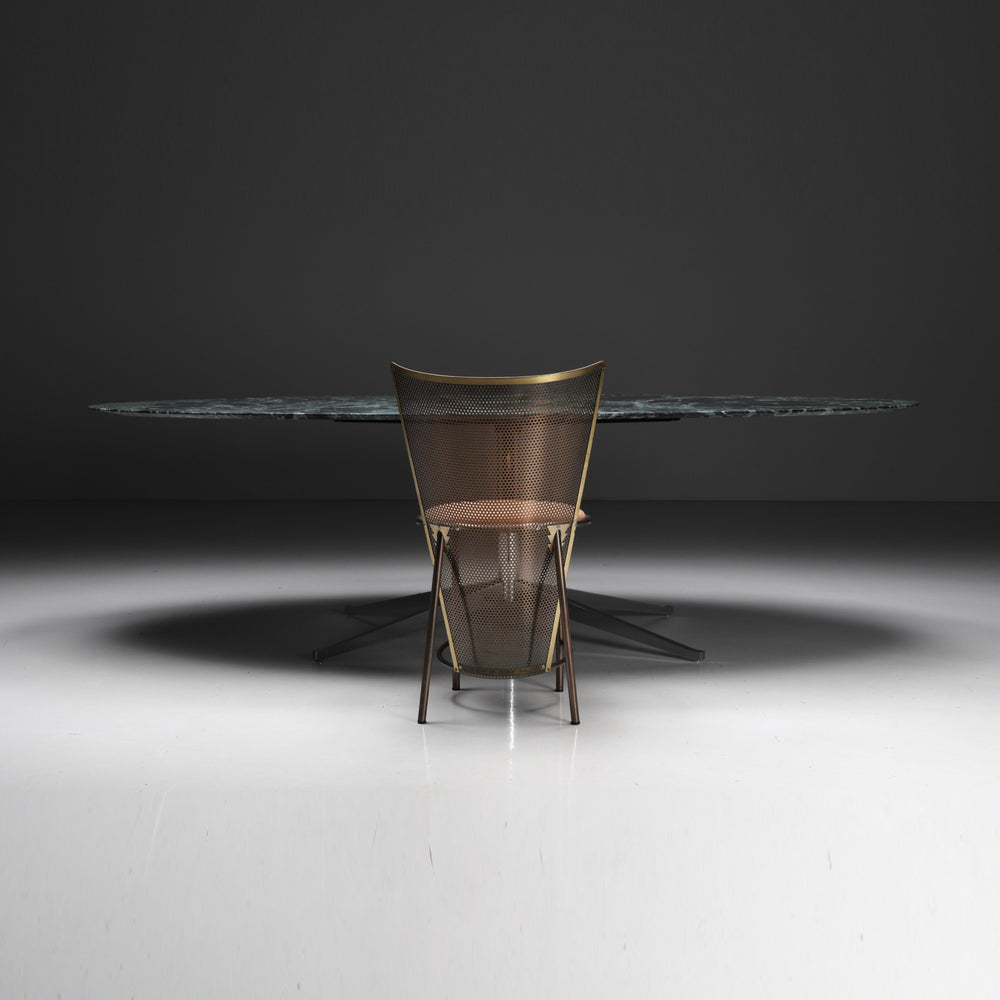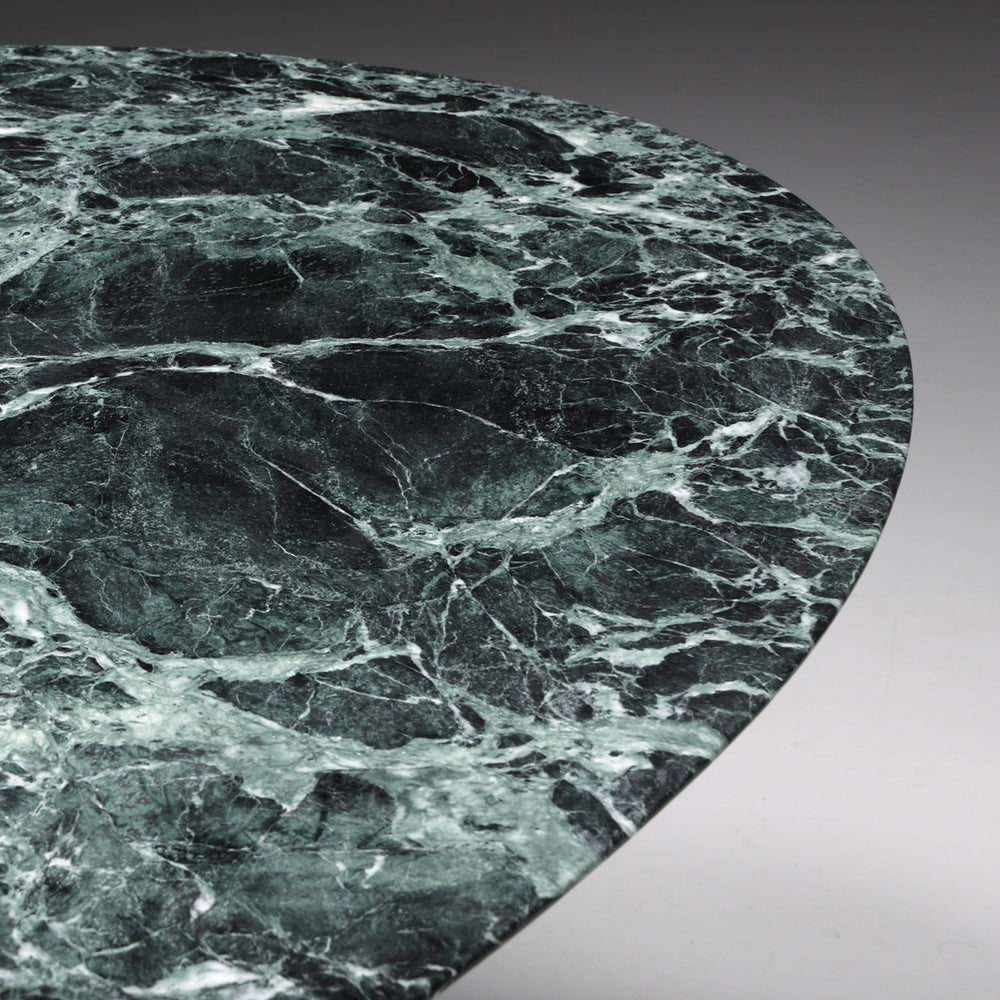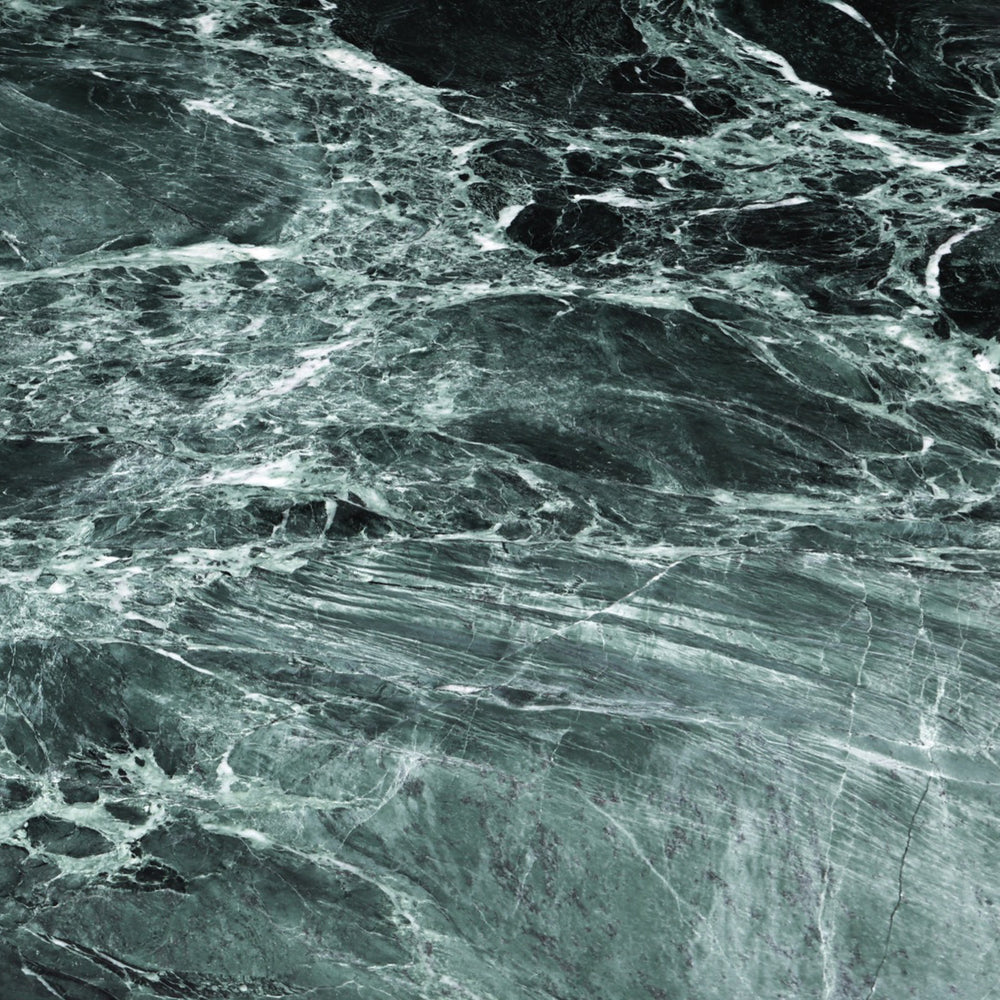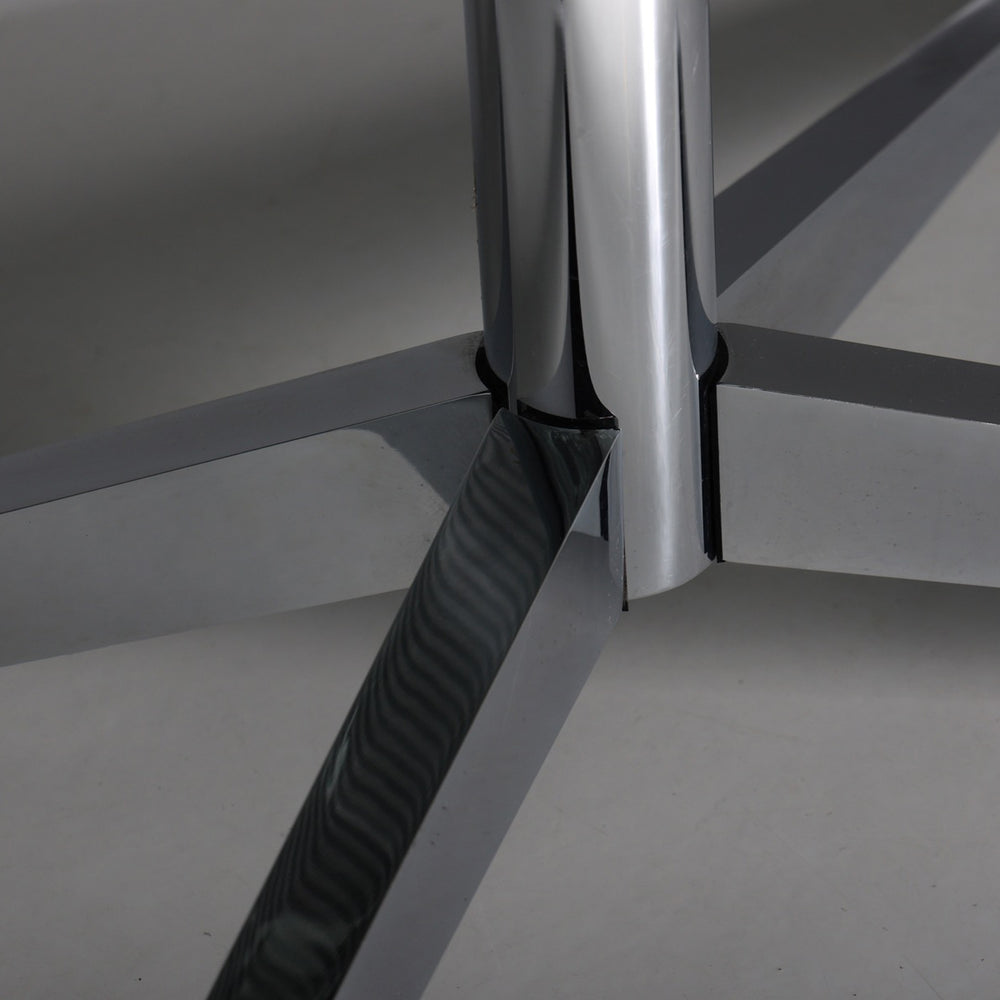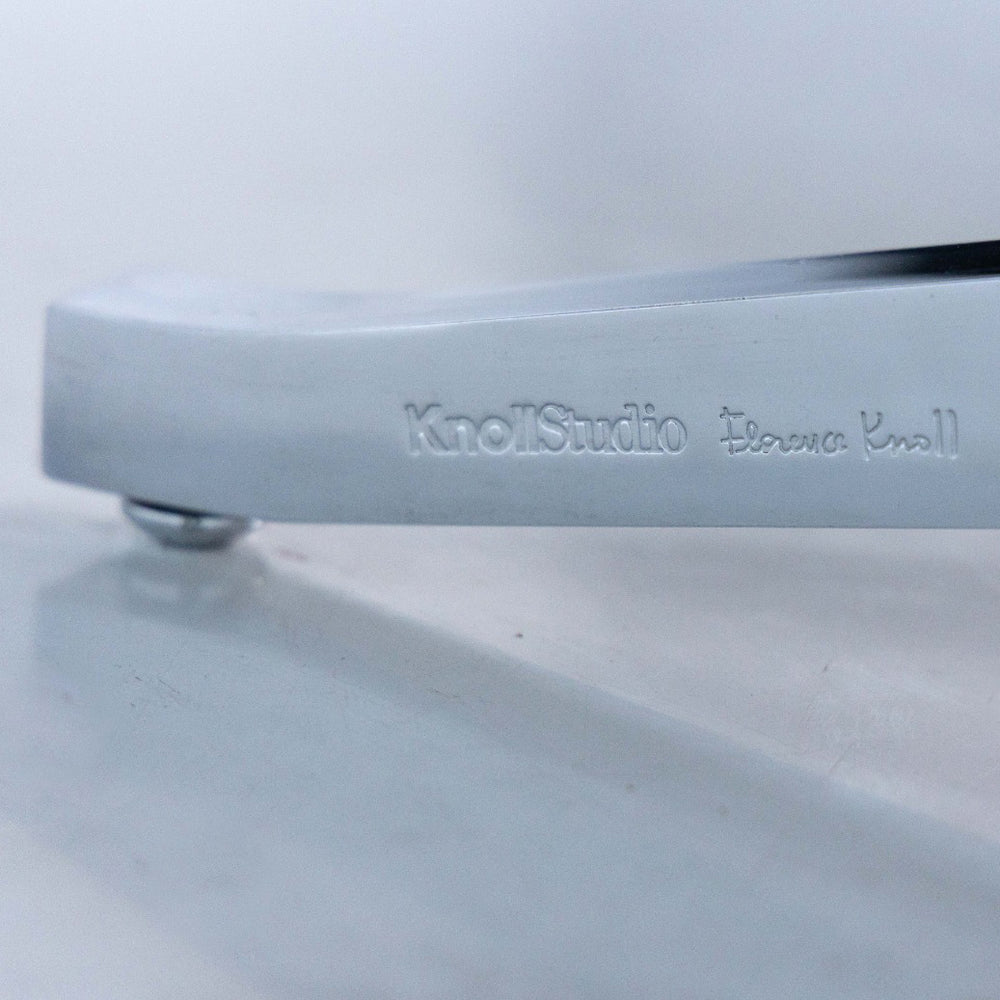 Florence Knoll dining table (green)
Florence Knoll oval green marble dining table, manufactured in the United States by Knoll in the 1960s. The tabletop is made of solid green marble and is supported by a steel base with four splayed legs. The marble features beautiful veins. The combination of various rich green tones creates a harmonious colour palette. This iconic minimalistic design item will highlight the elegance of your dining area. It's a highly sought-after centrepiece, in great original condition. Would be a remarkable addition to a mid-century modern home.

Florence Knoll (1917 - 2019) was an American architect, interior designer, furniture designer, and entrepreneur. The American designer is known for her open office designs, filled with modernist furniture and organized rationally for the needs of office workers. Her work features modernist aesthetic, characterised by clean lines, clear geometries, which were humanized with textures, organic shapes, and colour.