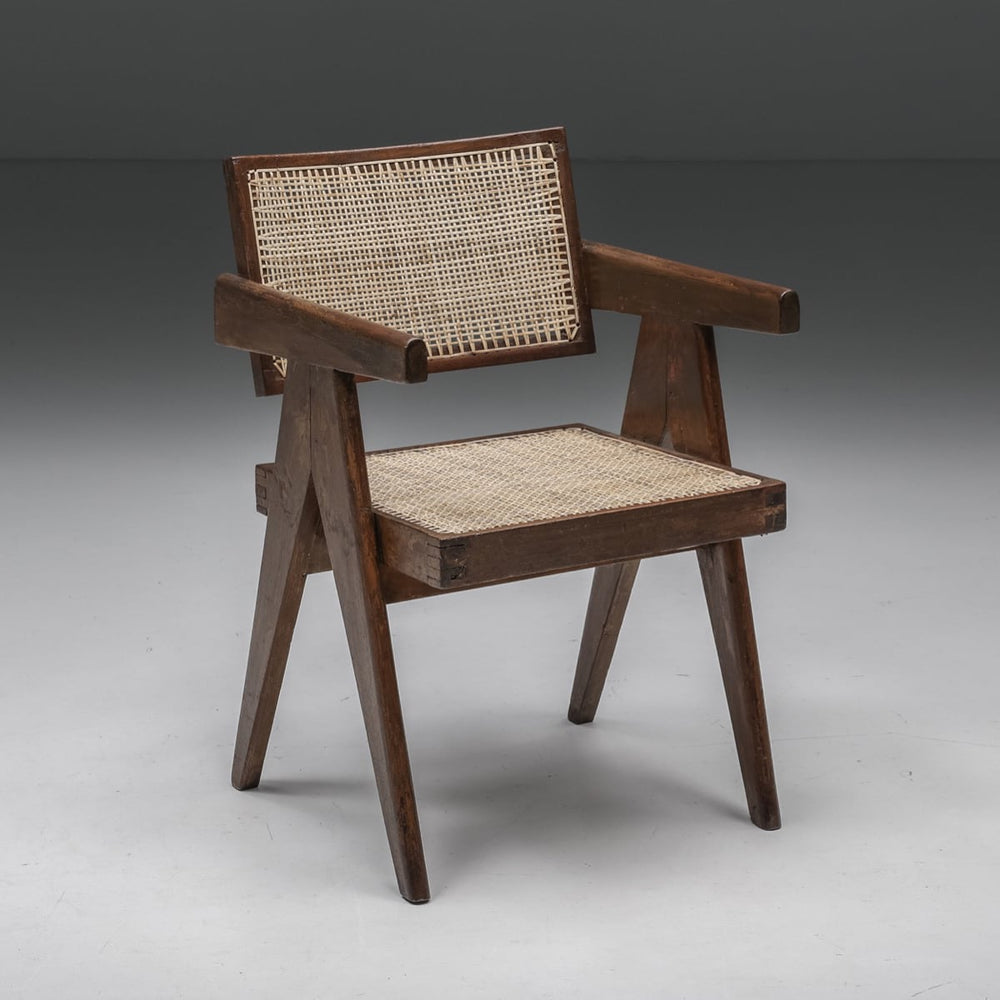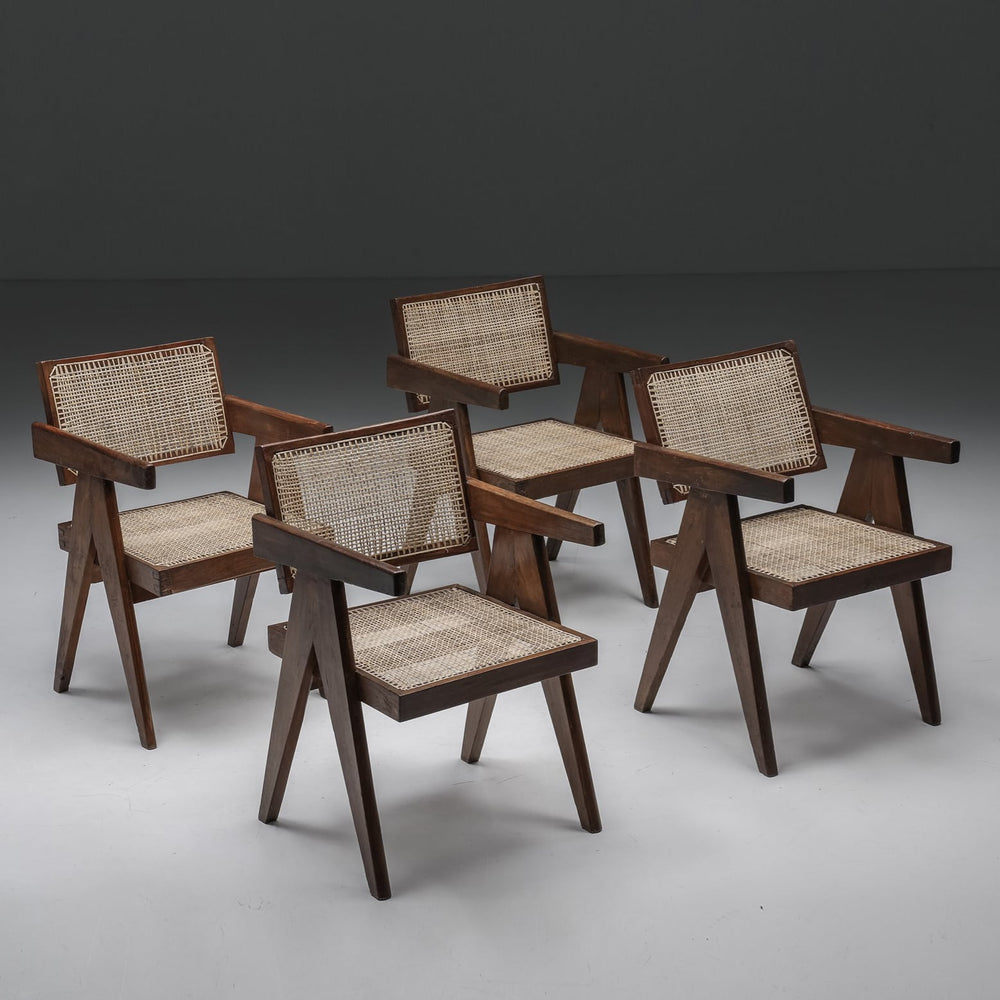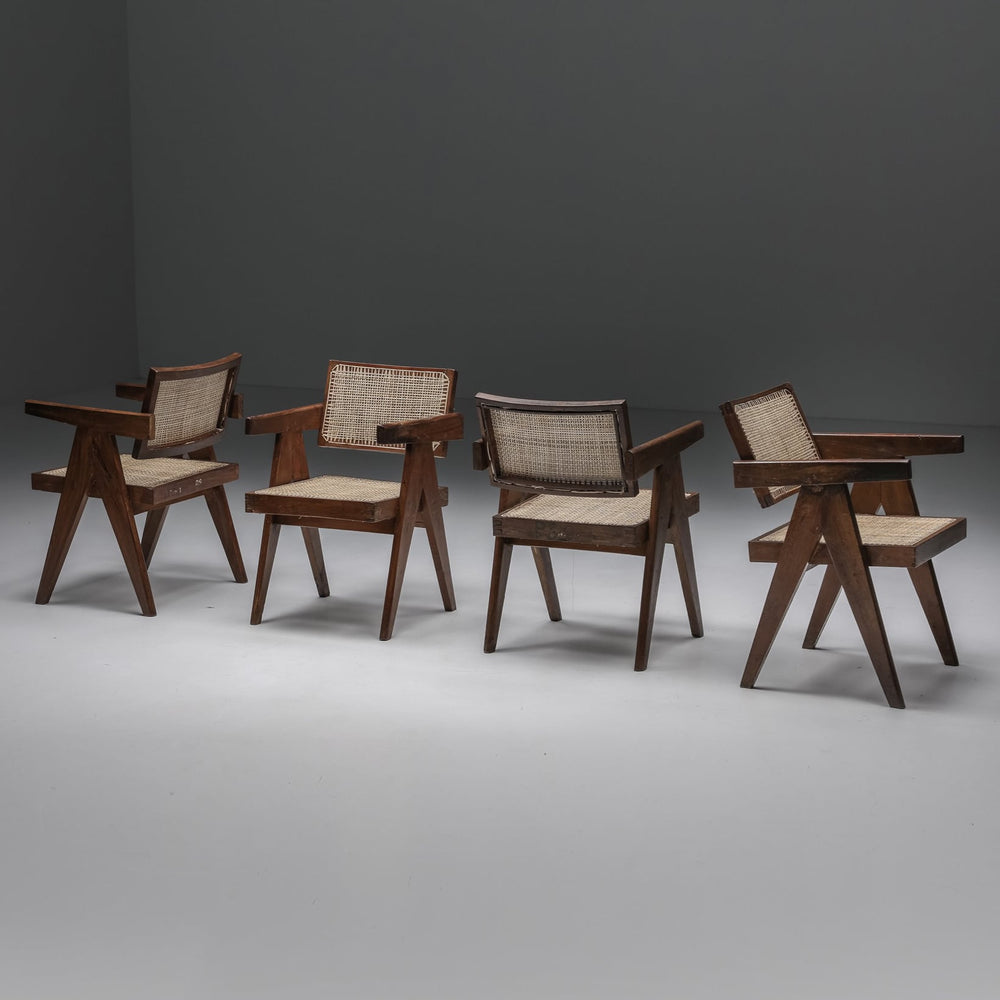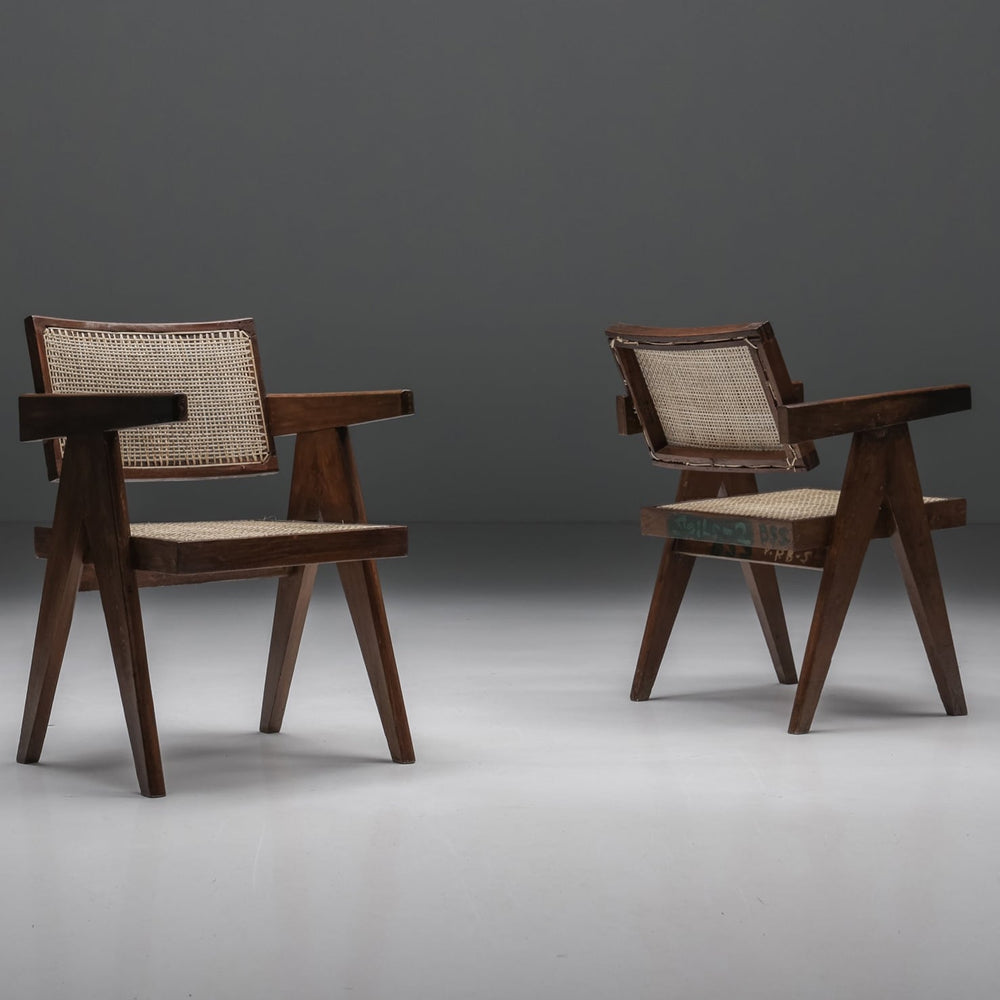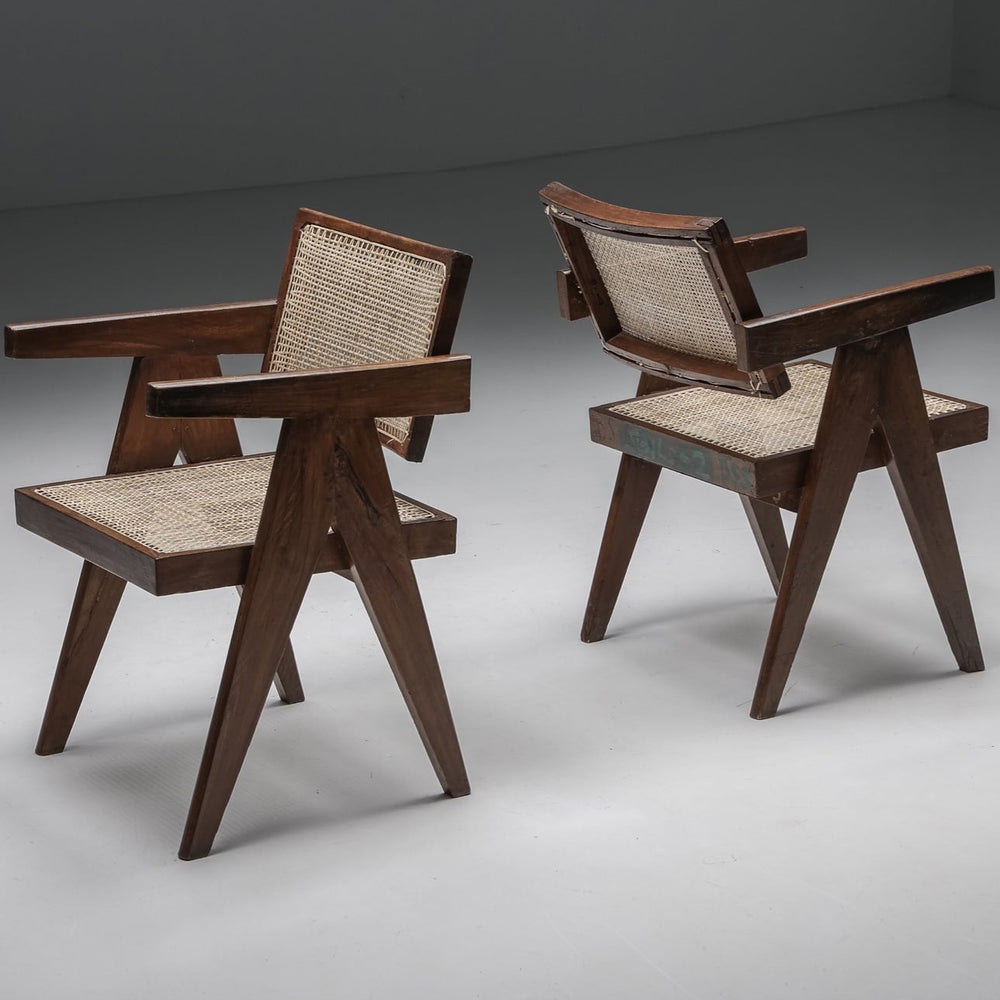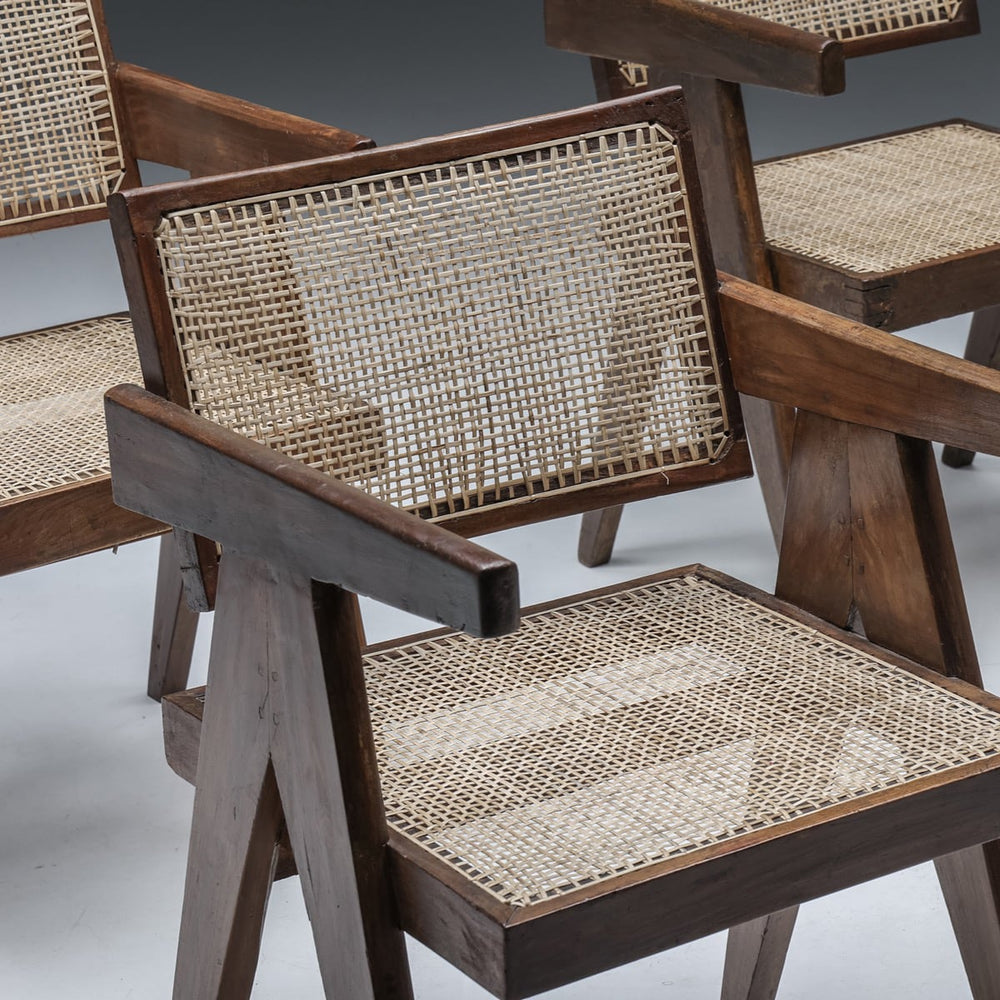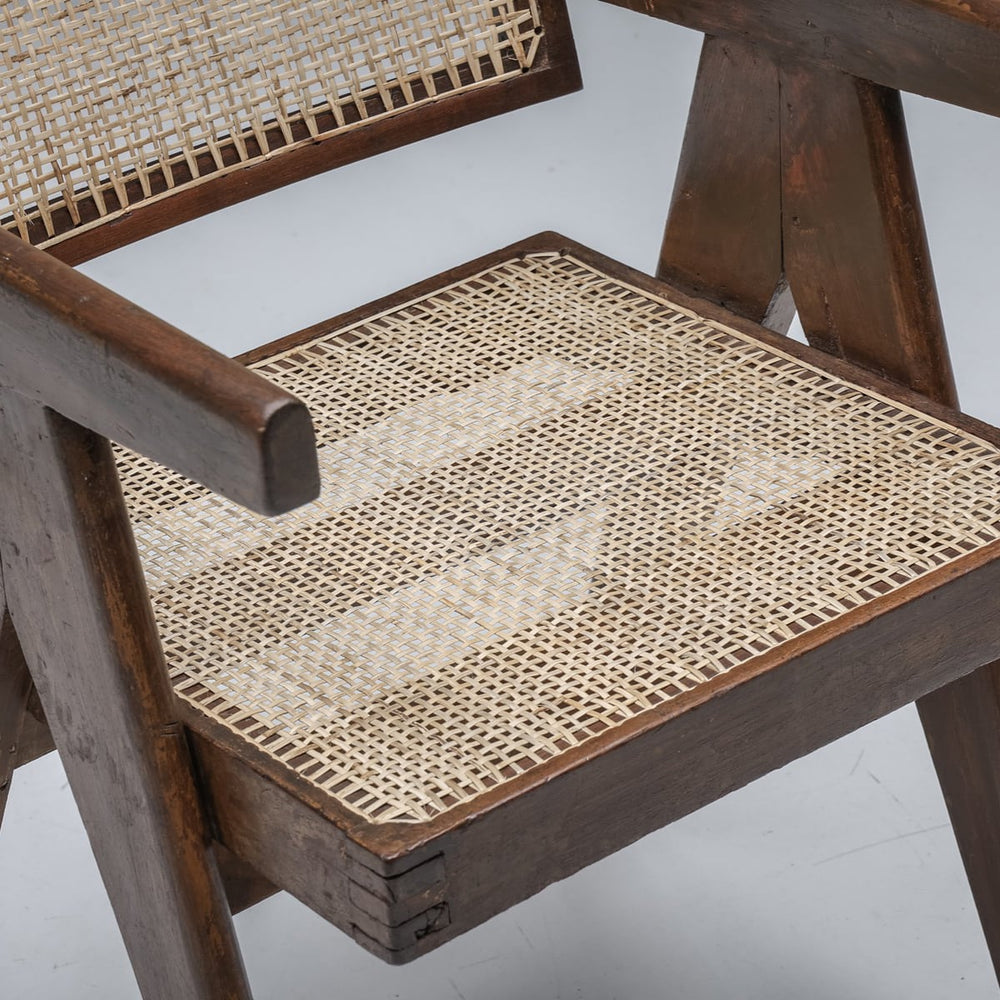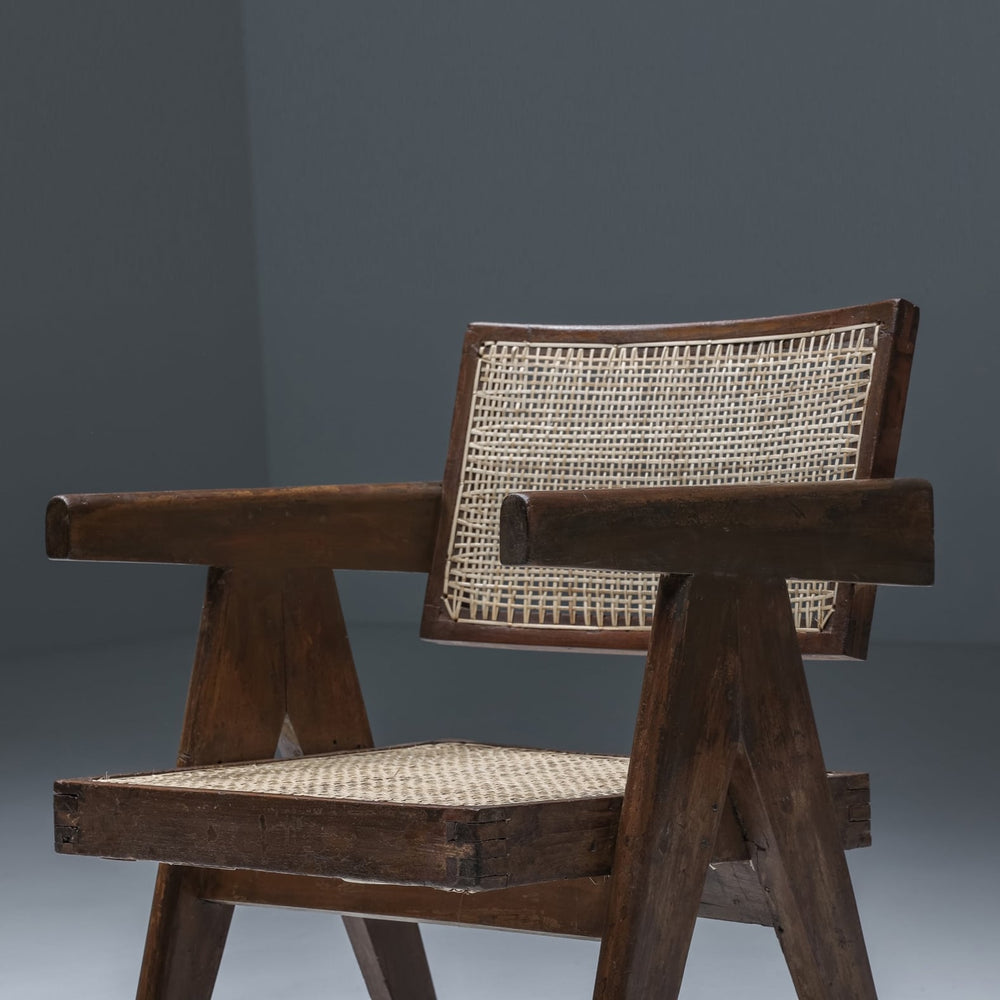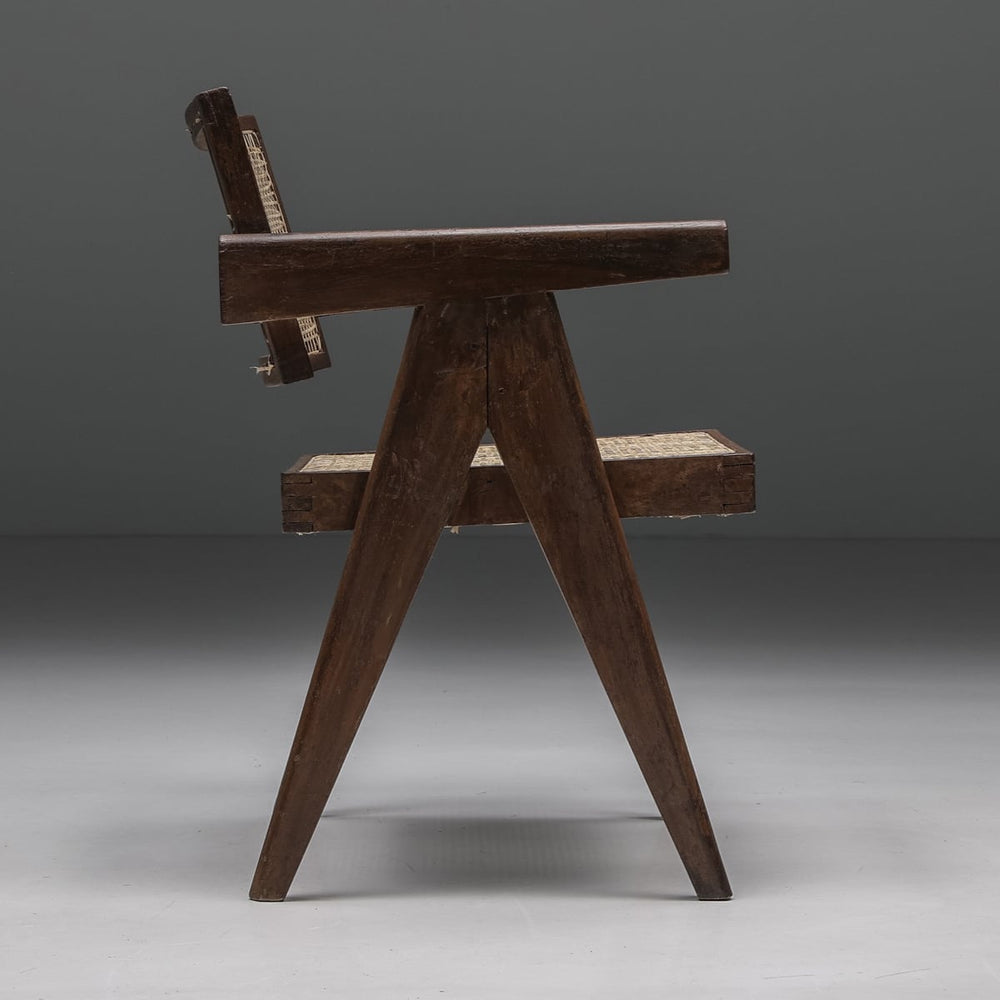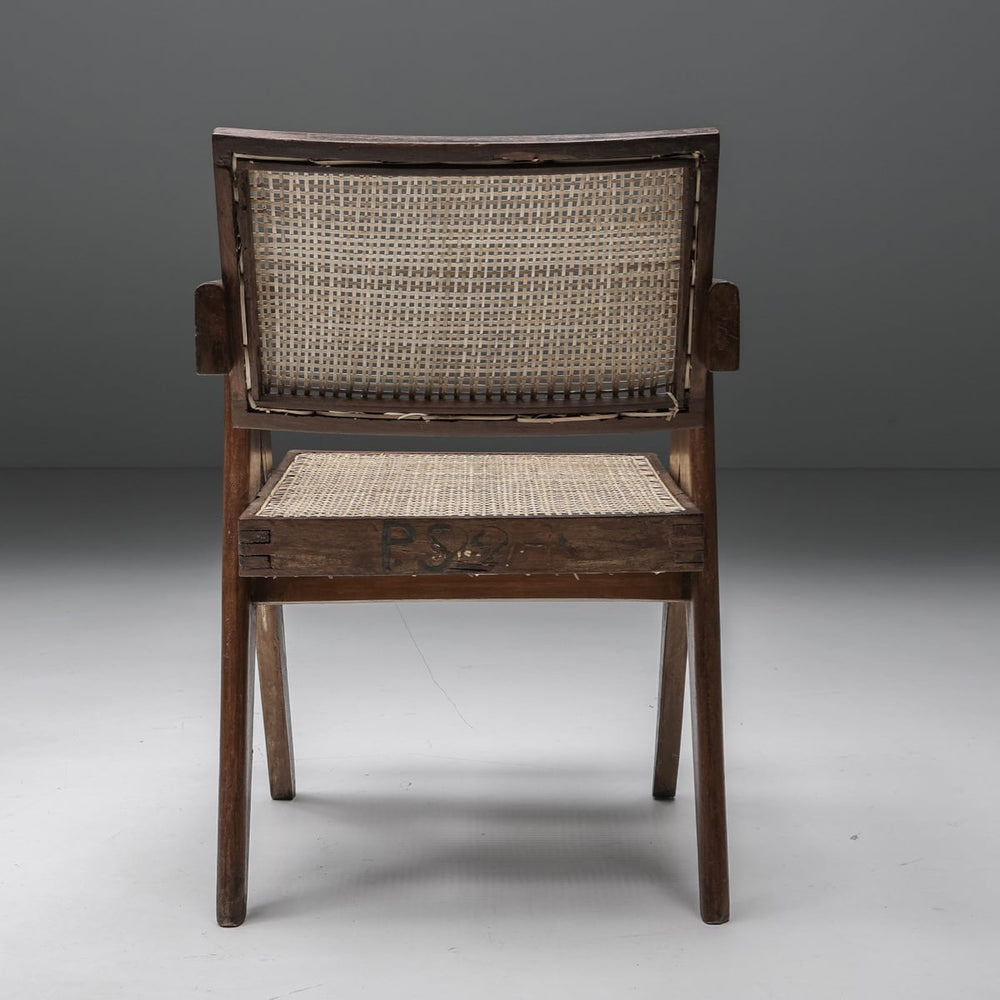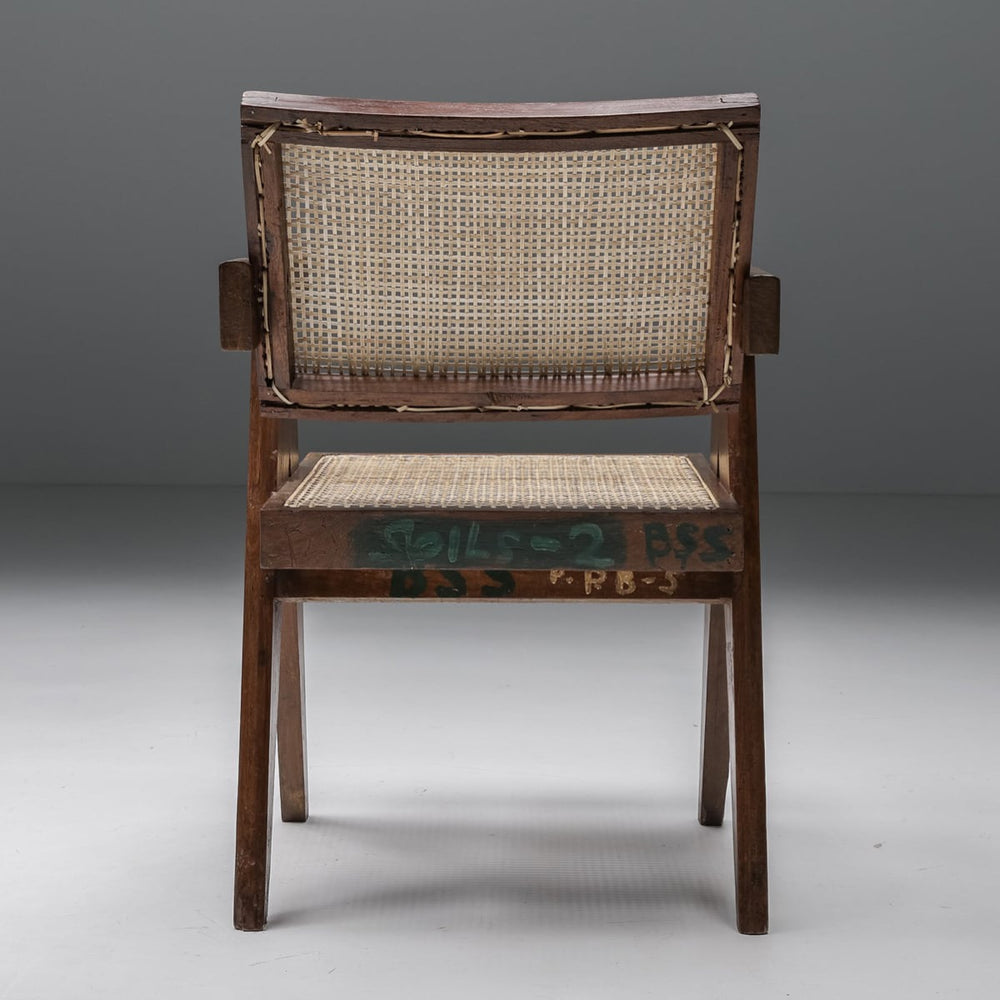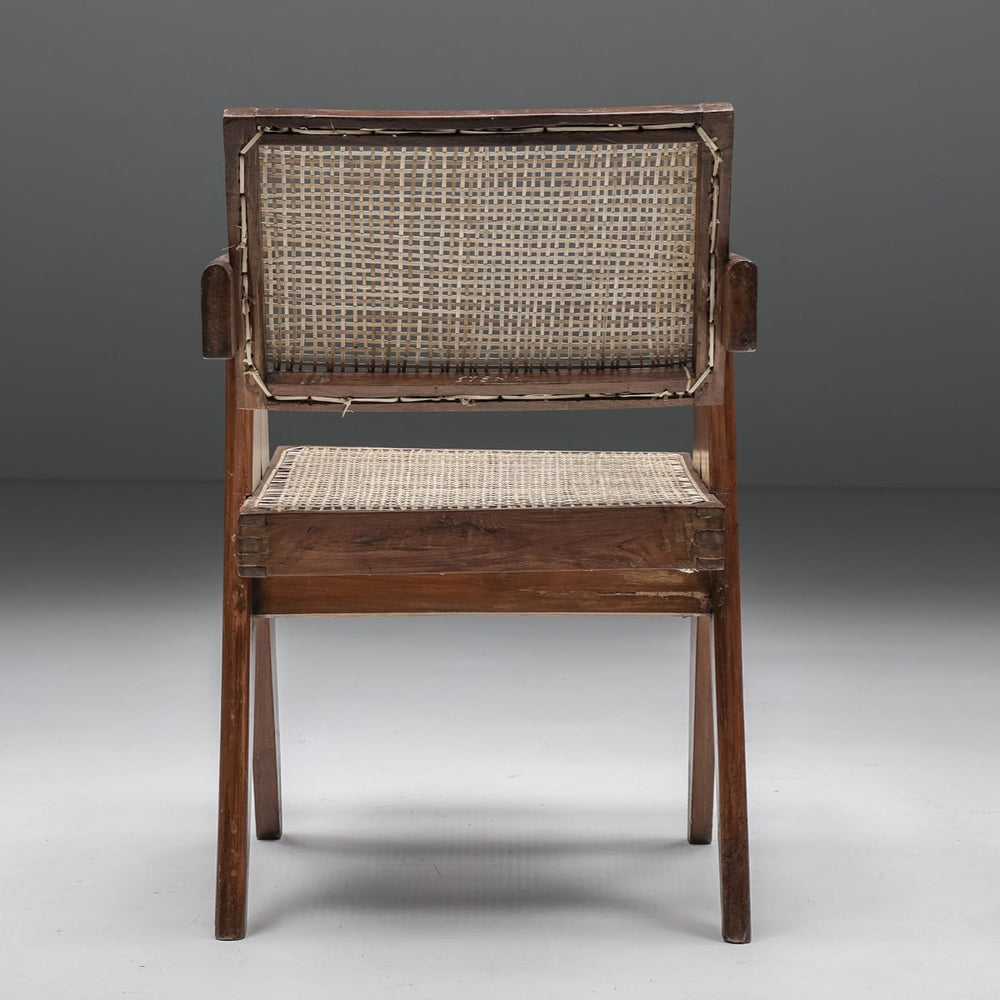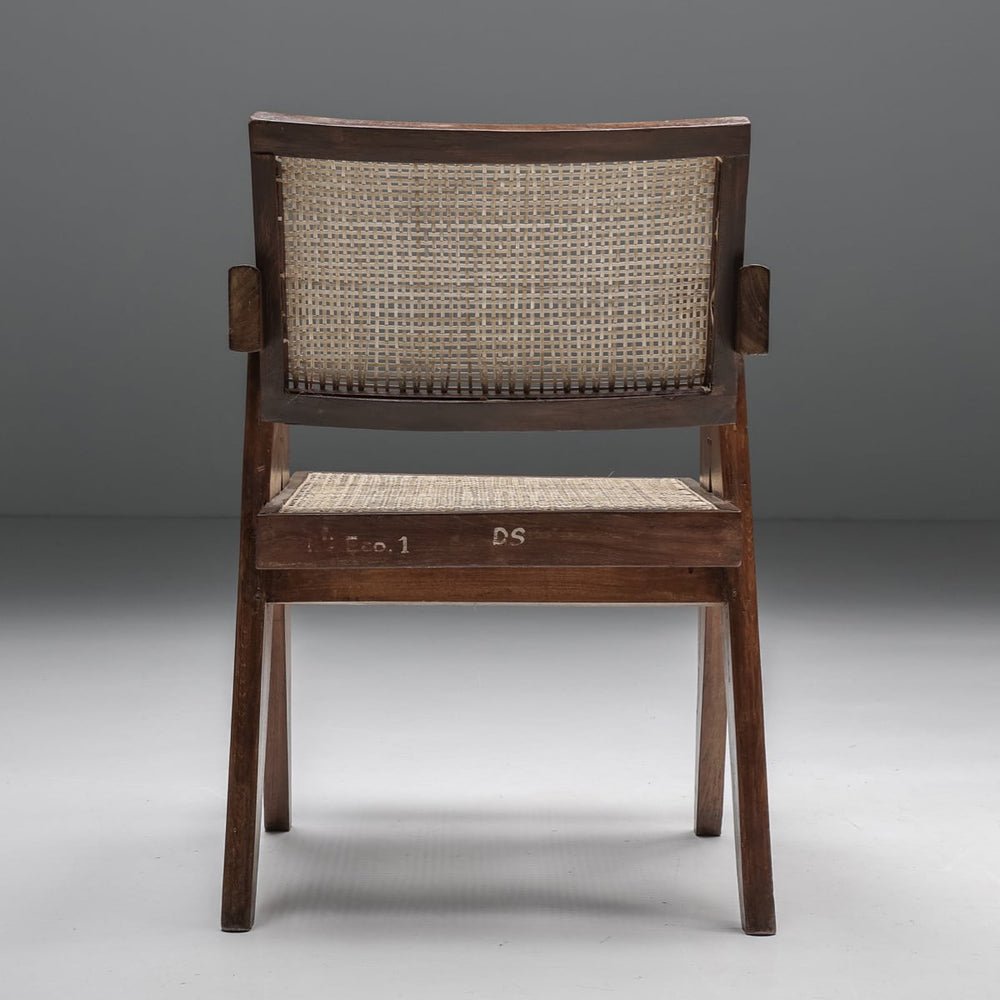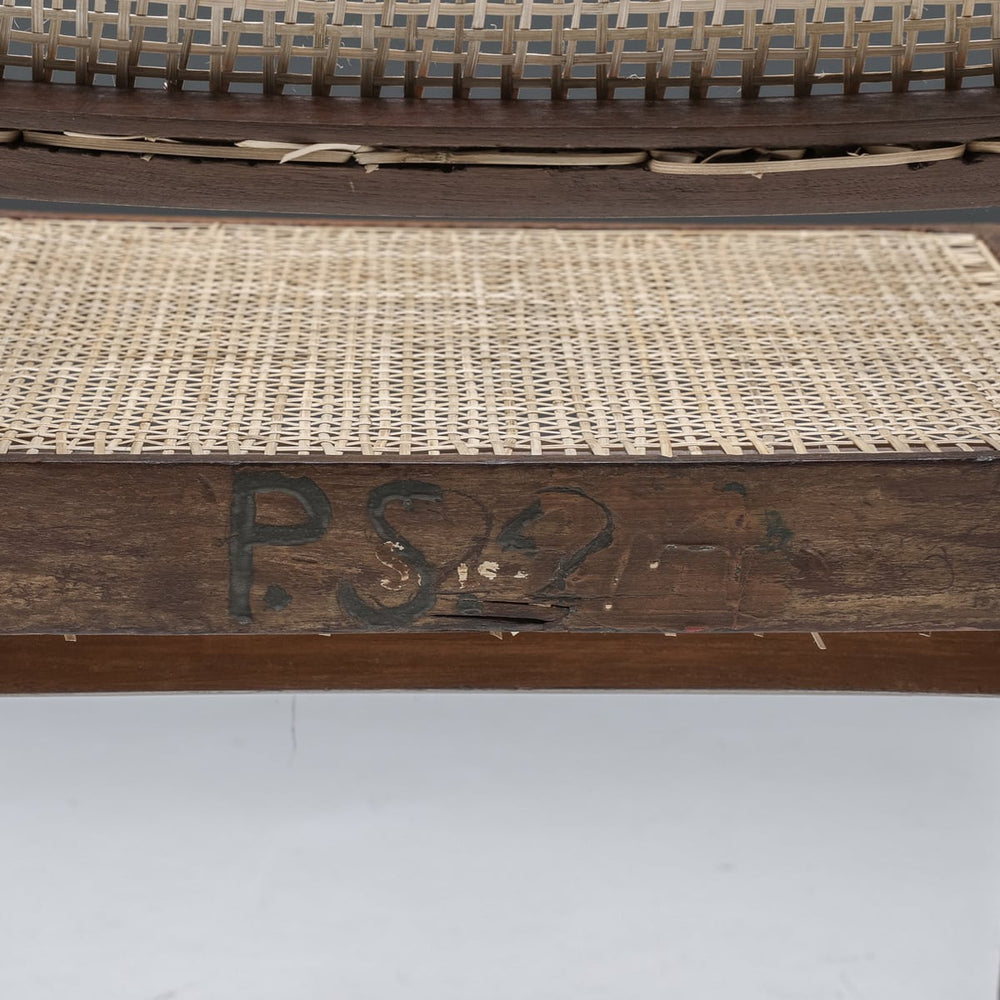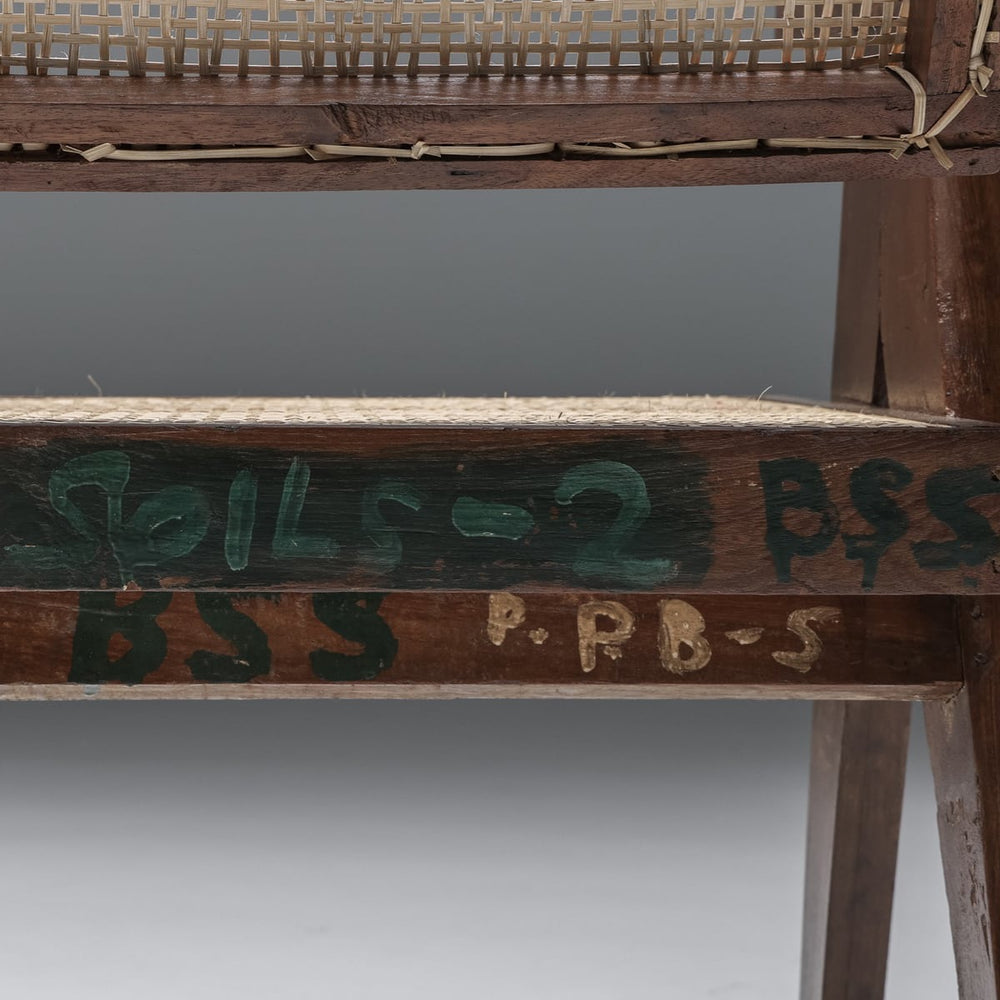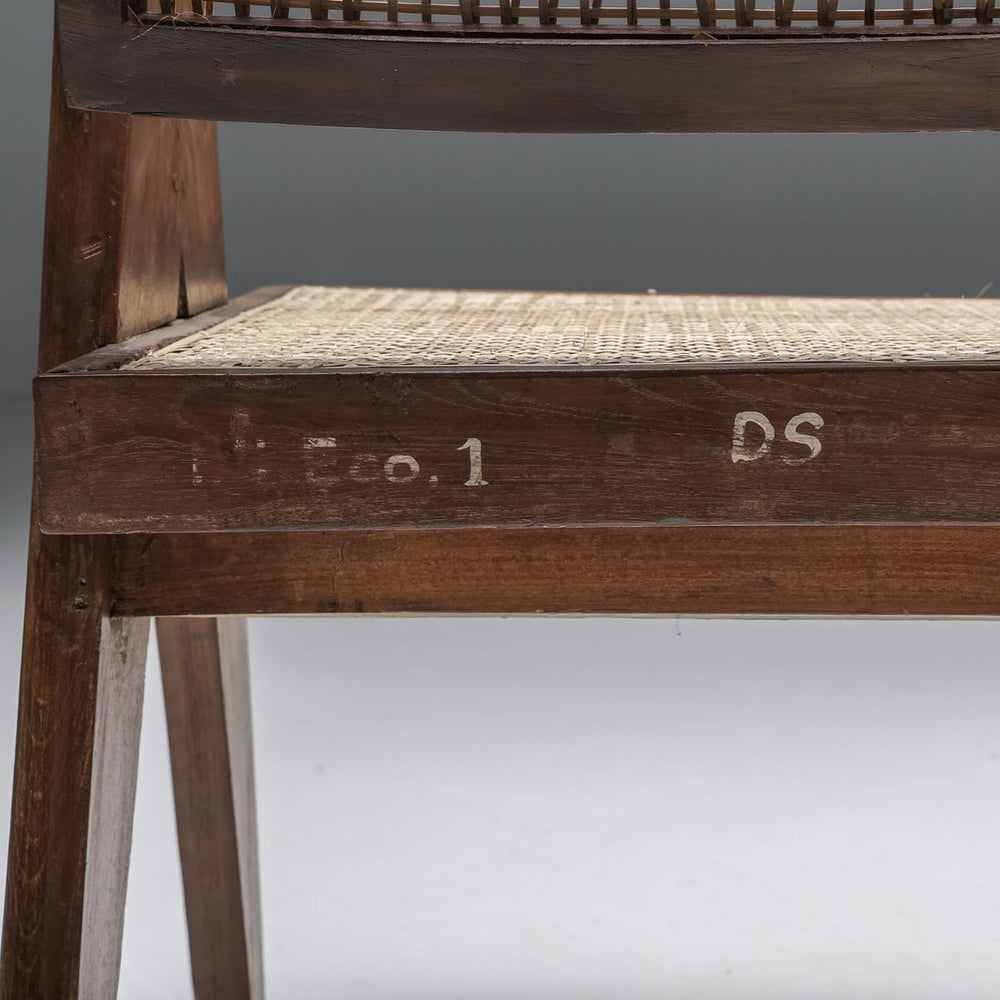 'Office Cane Chair' Pierre Jeanneret
Pierre Jeanneret "Office Cane Chairs" created in the 1950s for the city of Chandigarh in India, the utopian city designed by his cousin Le Corbusier. Office Cane Chairs, made of solid wood with seat and back of woven cane. Tilted backrest and asymmetrical flat profiled "compass" type with double side legs, where the legs are connected by a crosspiece and support the armrests. Angled, slightly curved backrest, separate from the seat. The apparently floating backrest and the "compass" legs are very typical of this office chair. These specific features make the design even more powerful and interesting.

The desk chair was part of the furniture of Chandigarh's administrative buildings. It is a true icon, one of the most famous pieces of all Chandigarh items. Jeanneret's designs stand out for their essential shapes and simple materials, a balance between modern European ideals and traditional Indian spirit.

Another interesting and nowadays relevant fact about this and other Chandigarh chairs is that all the pieces were made from the trees that were cut down as the city was built, thus an early adaptation of ecological thinking.

We have four office chairs available, priced per unit.