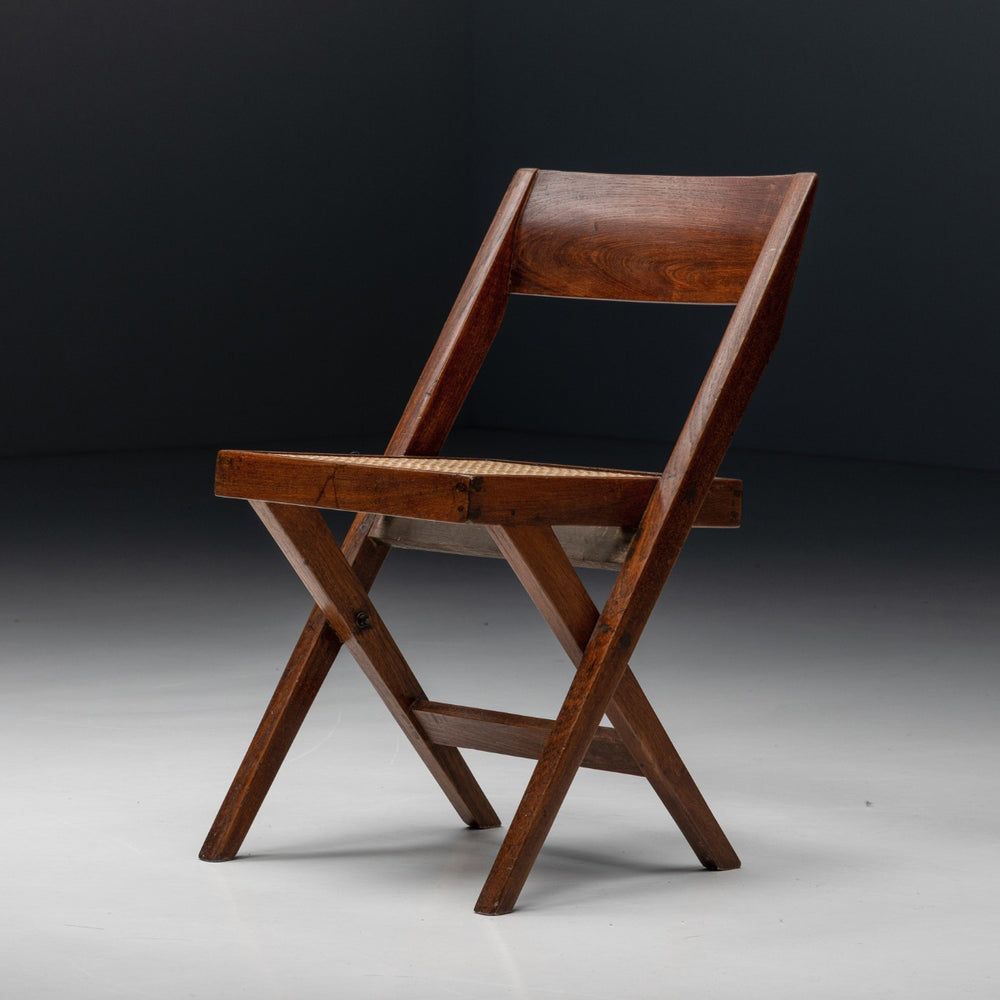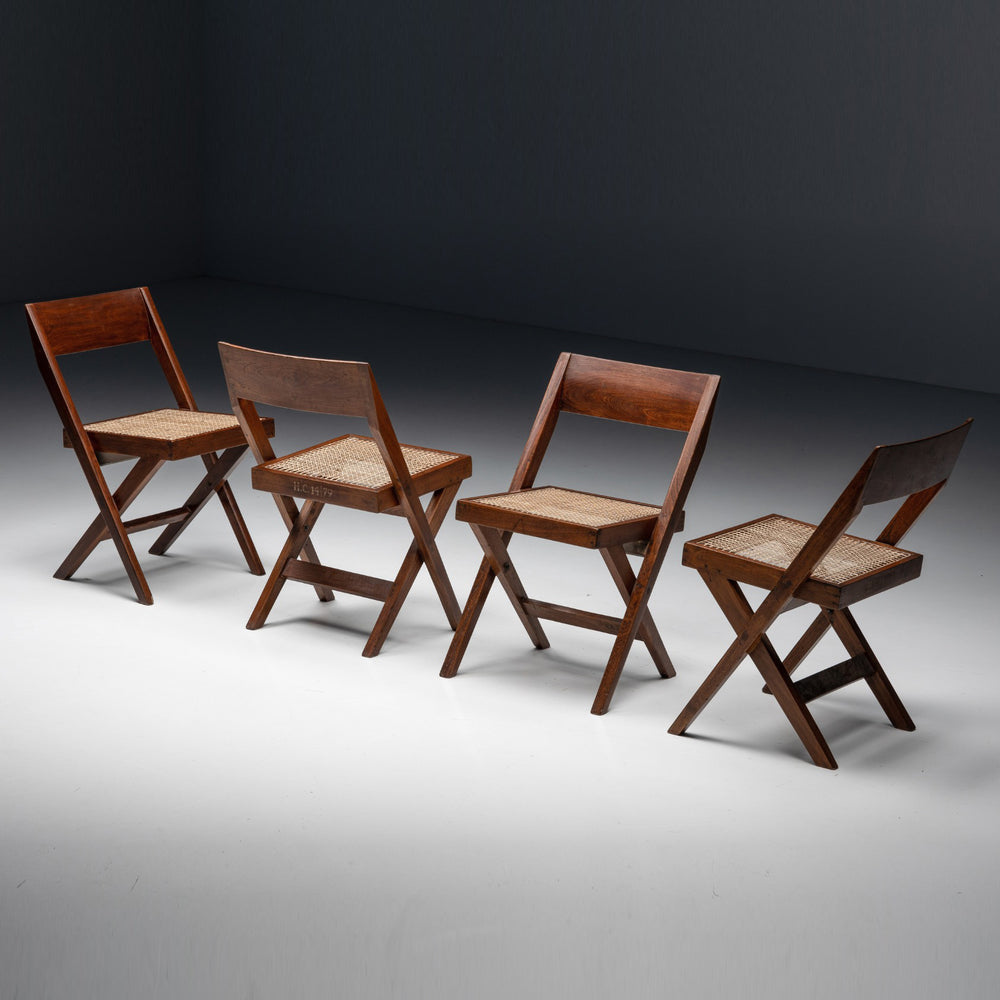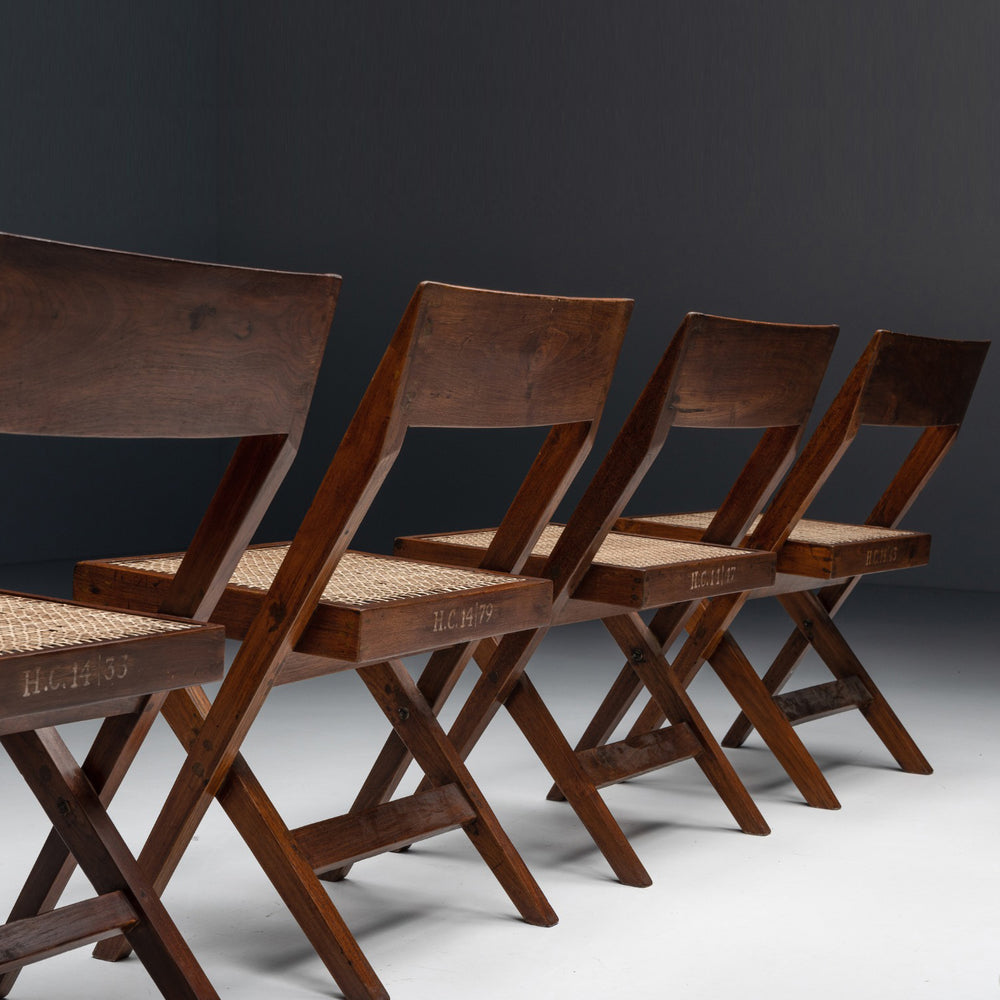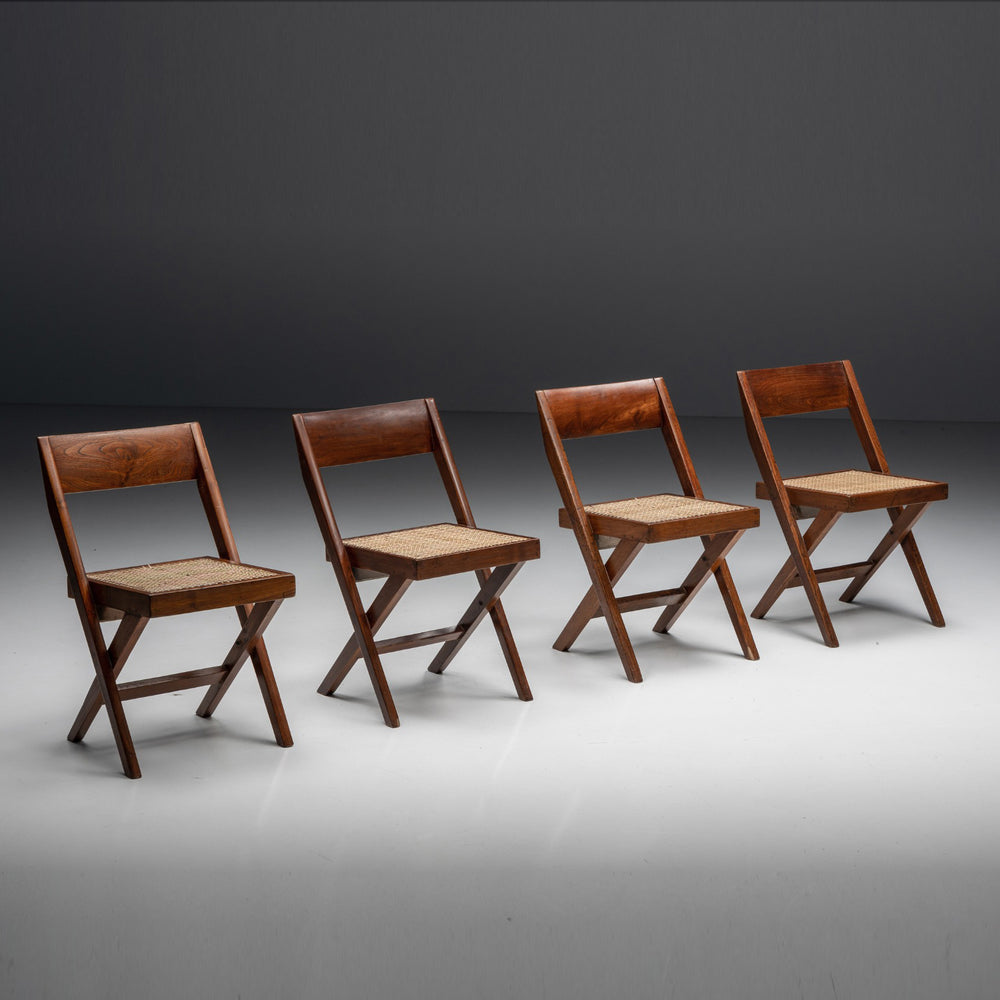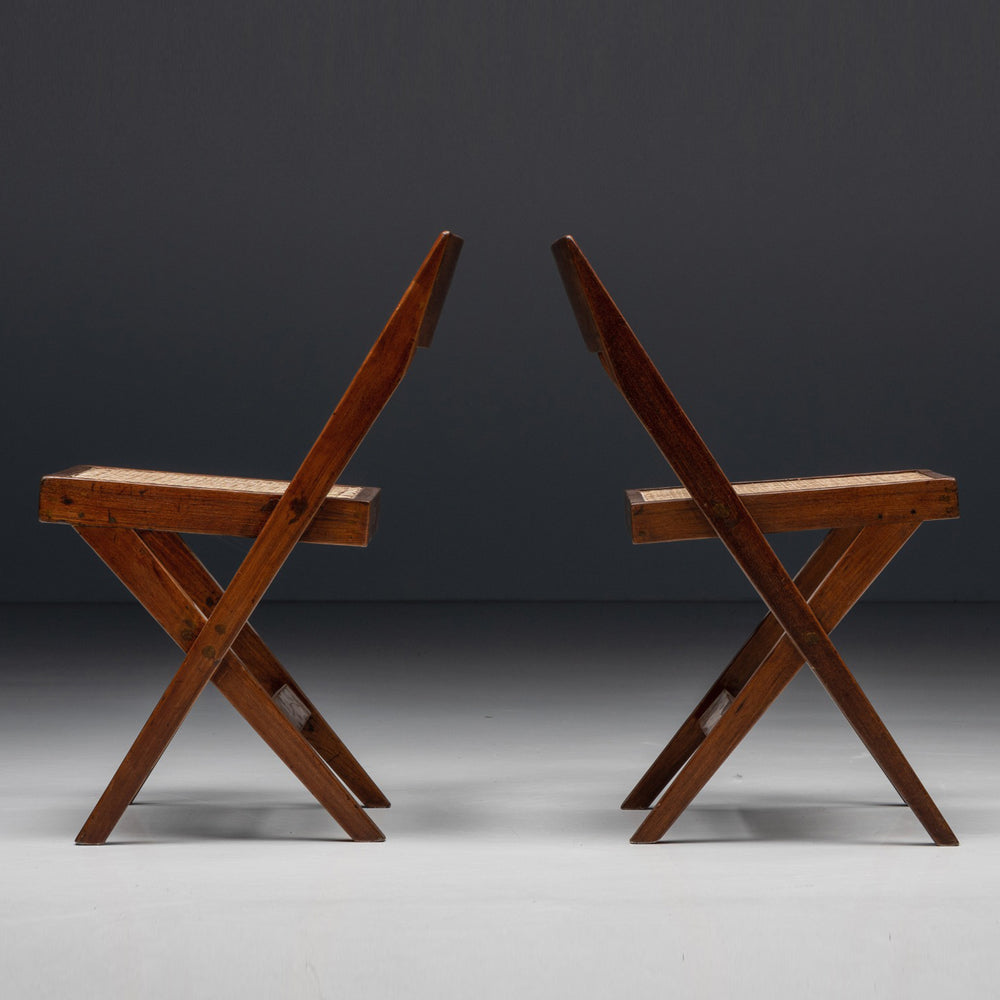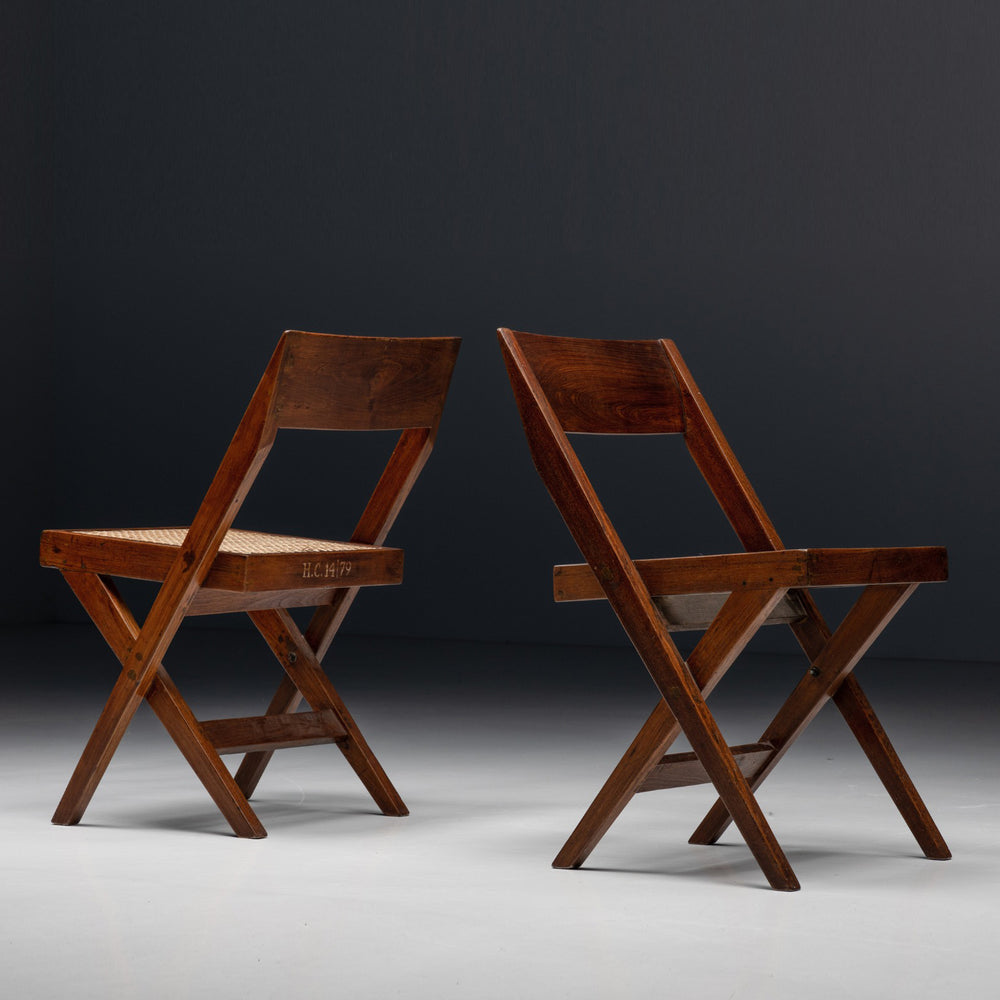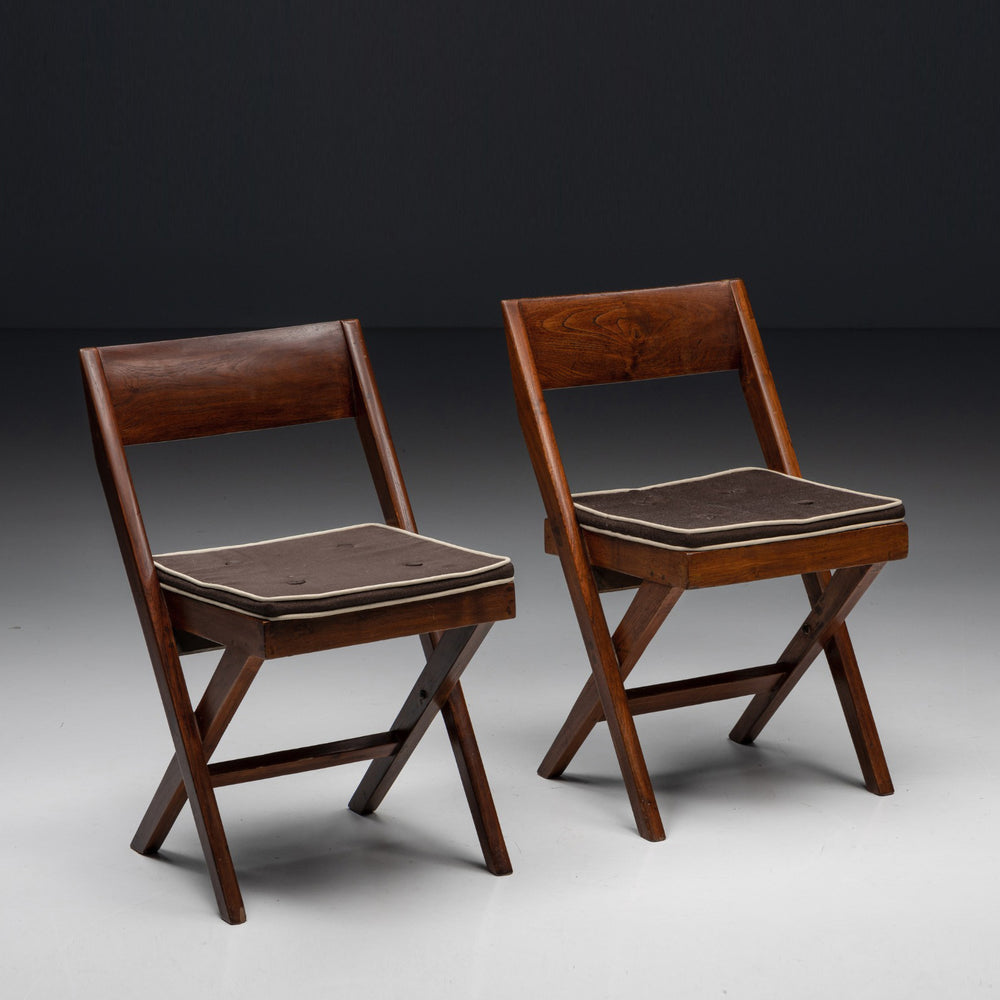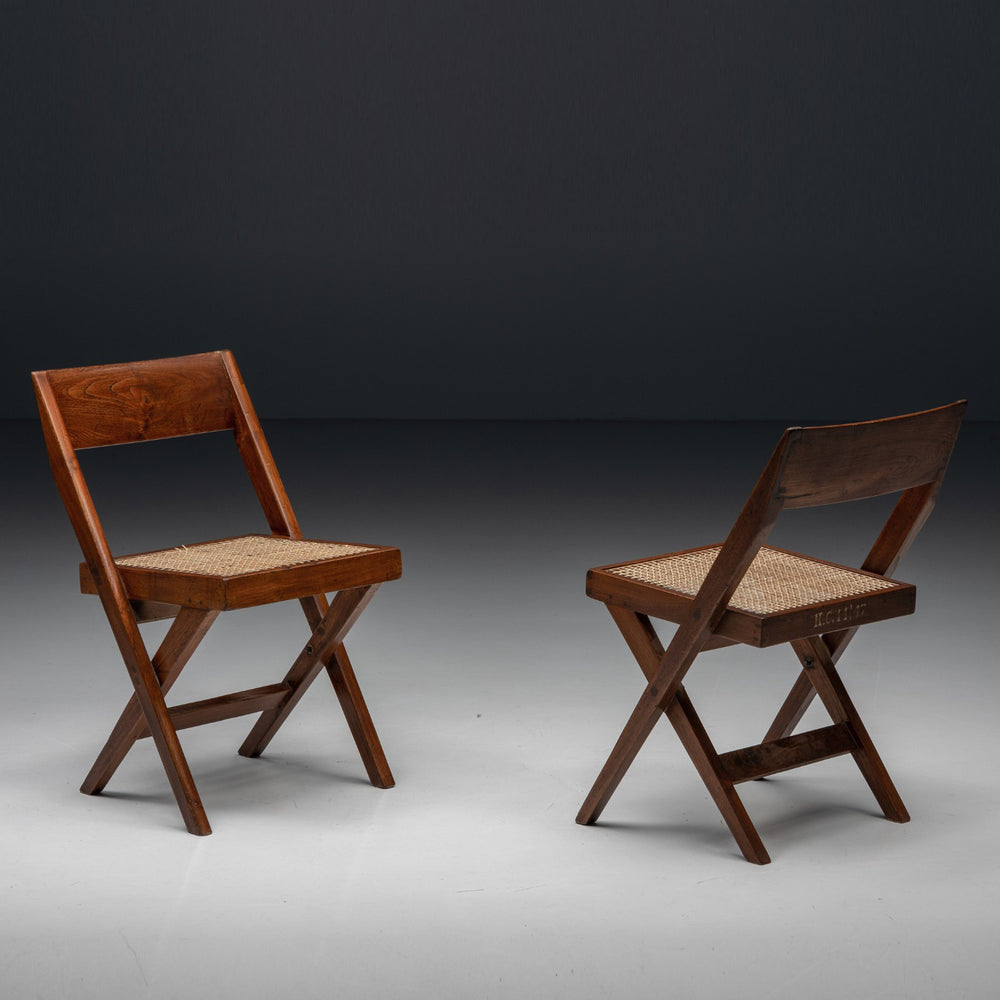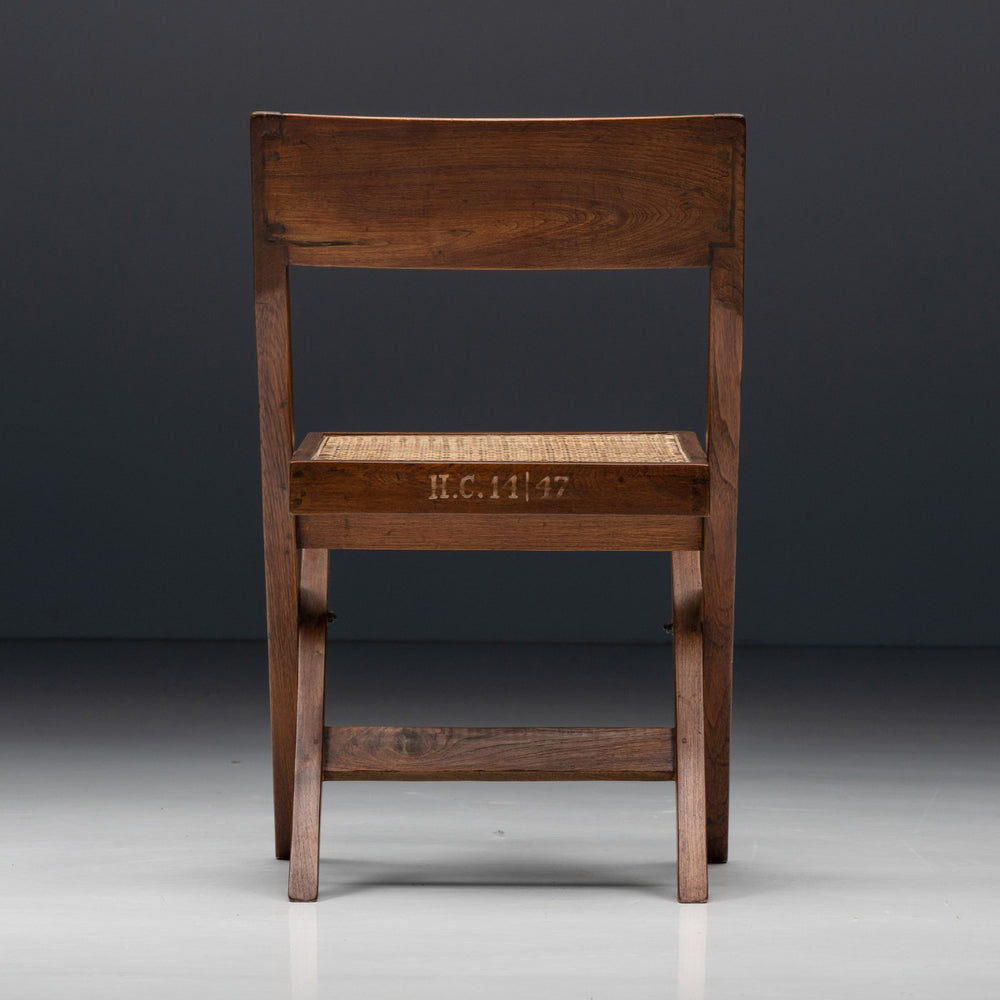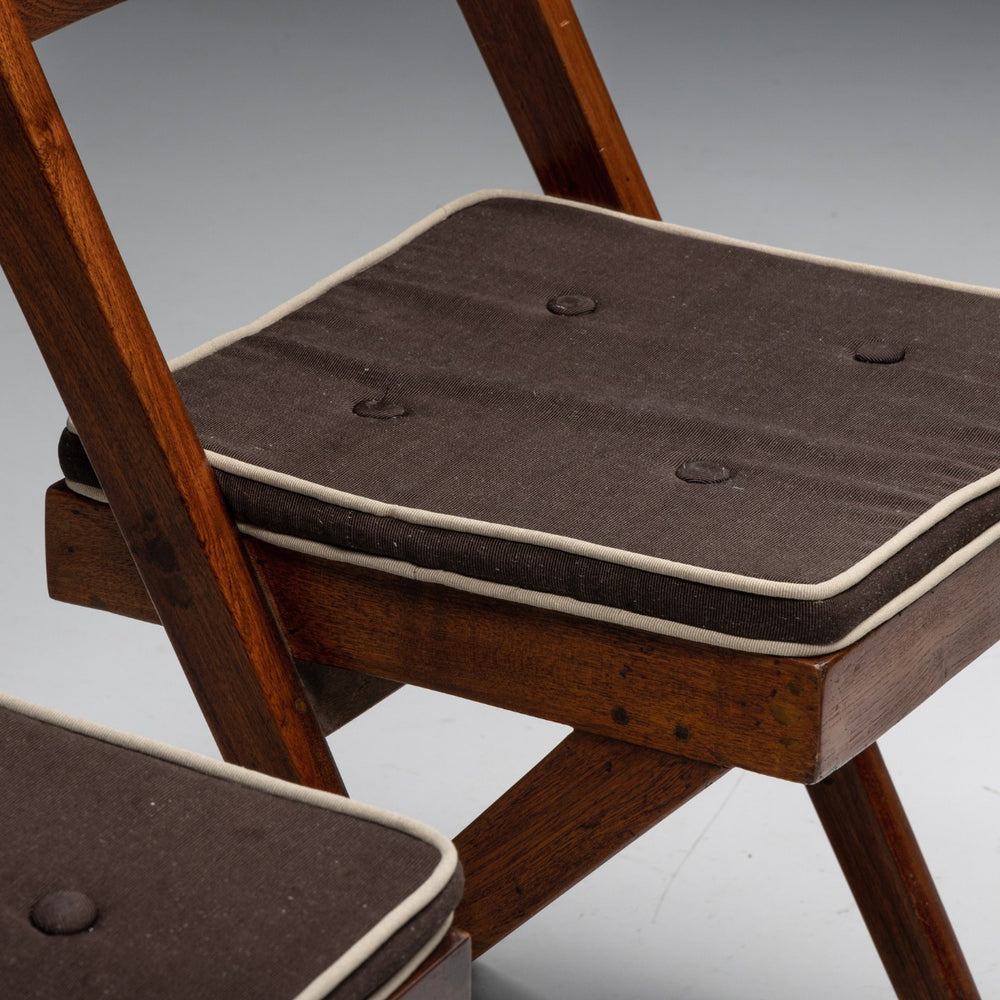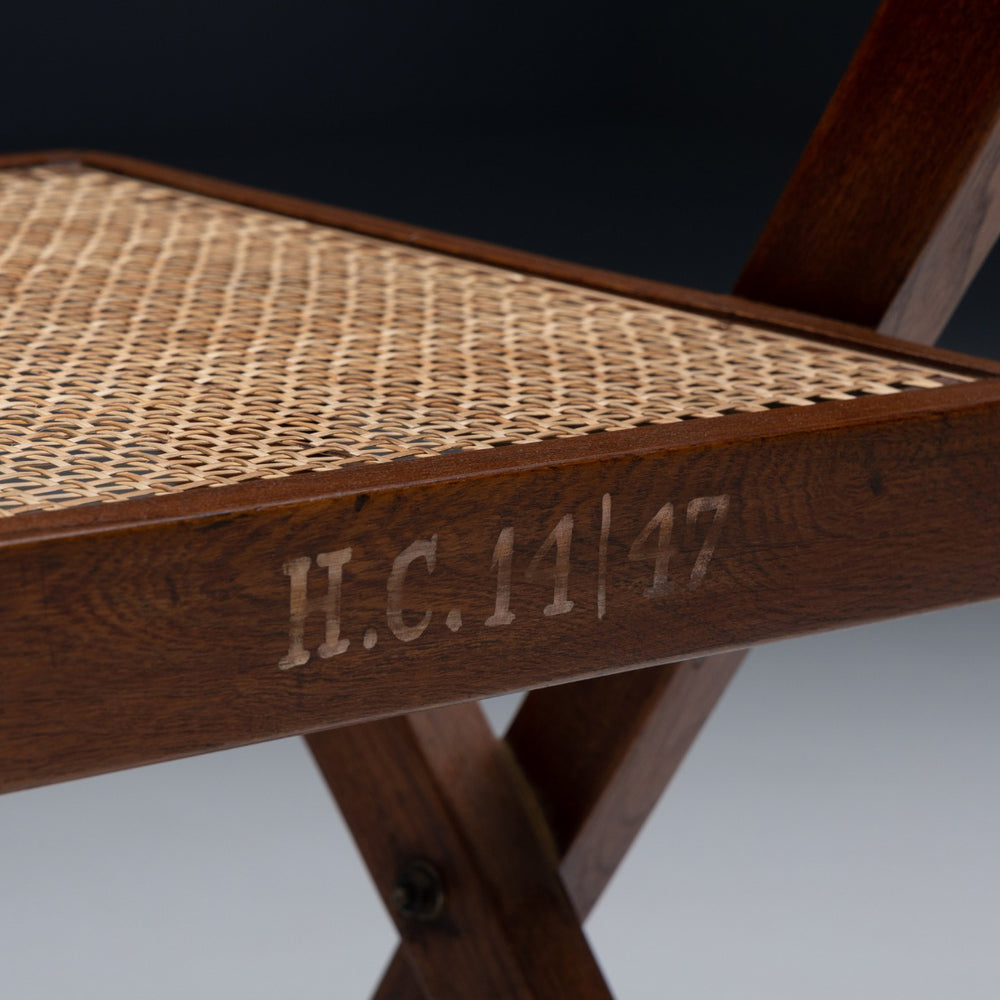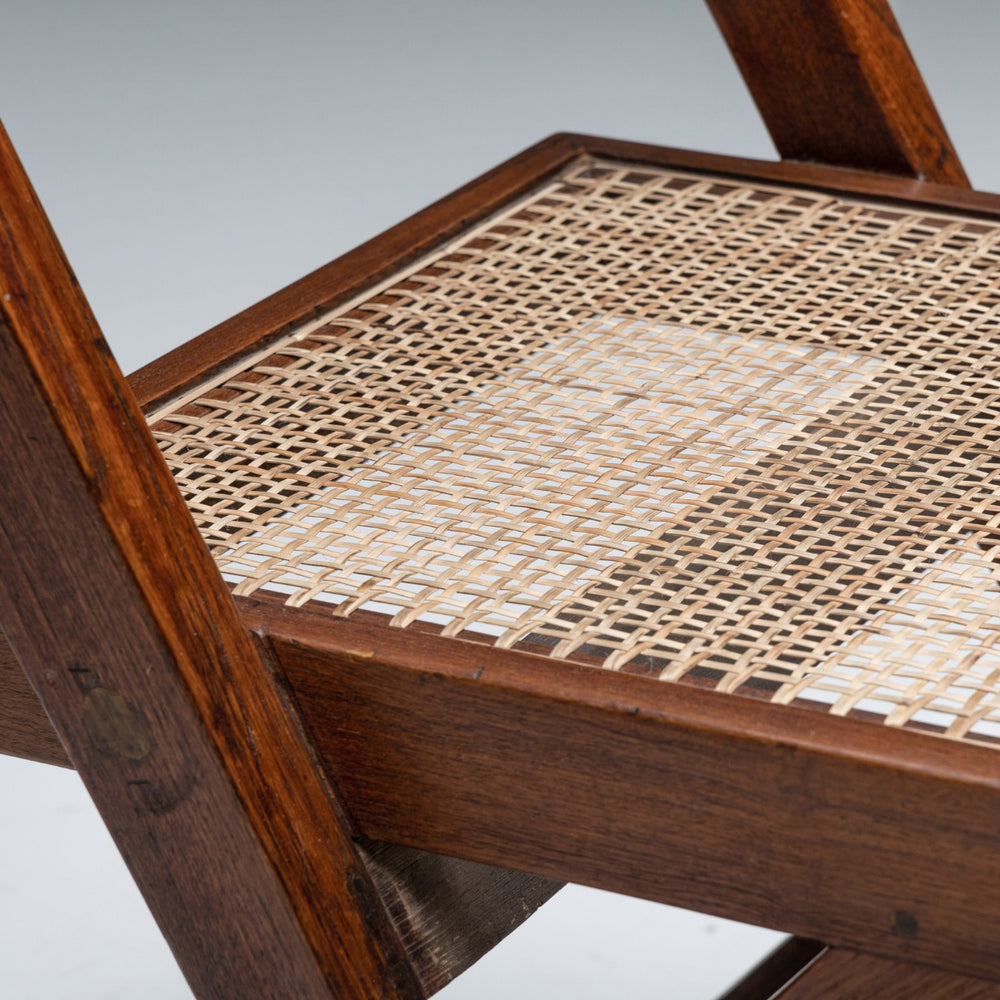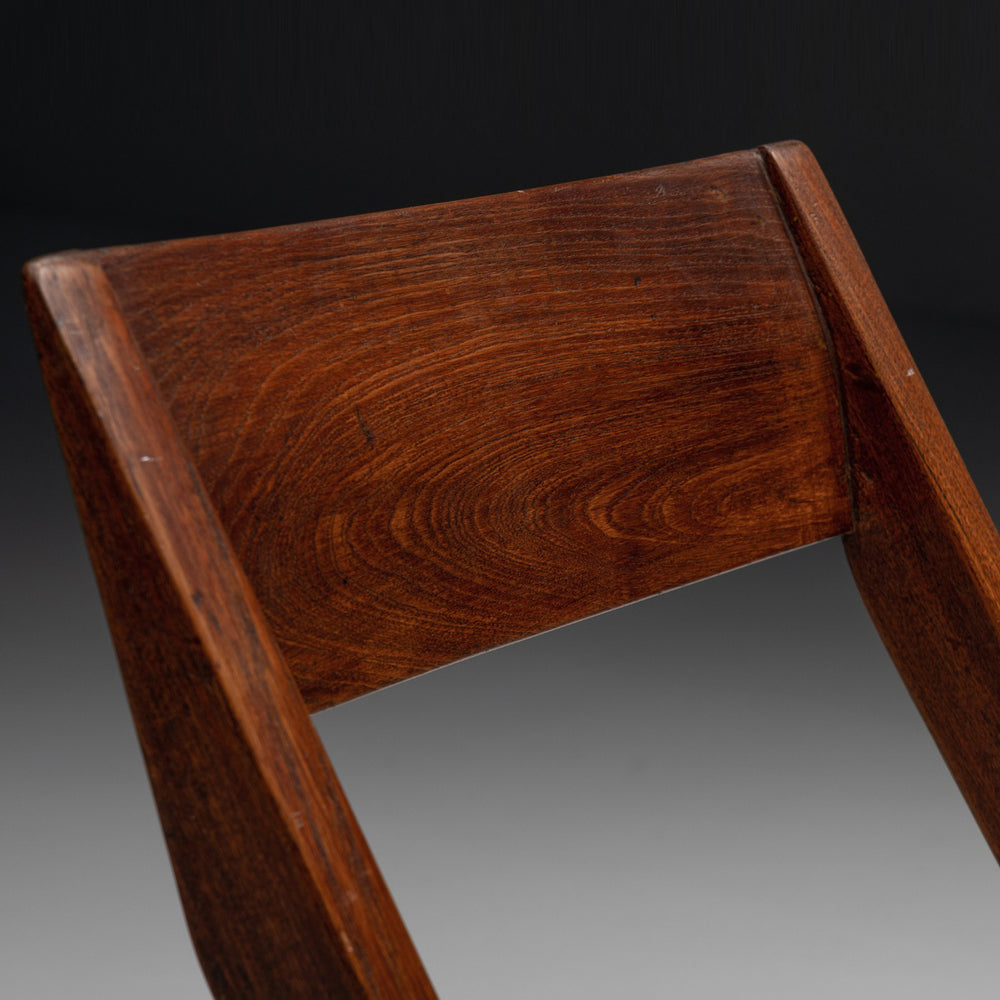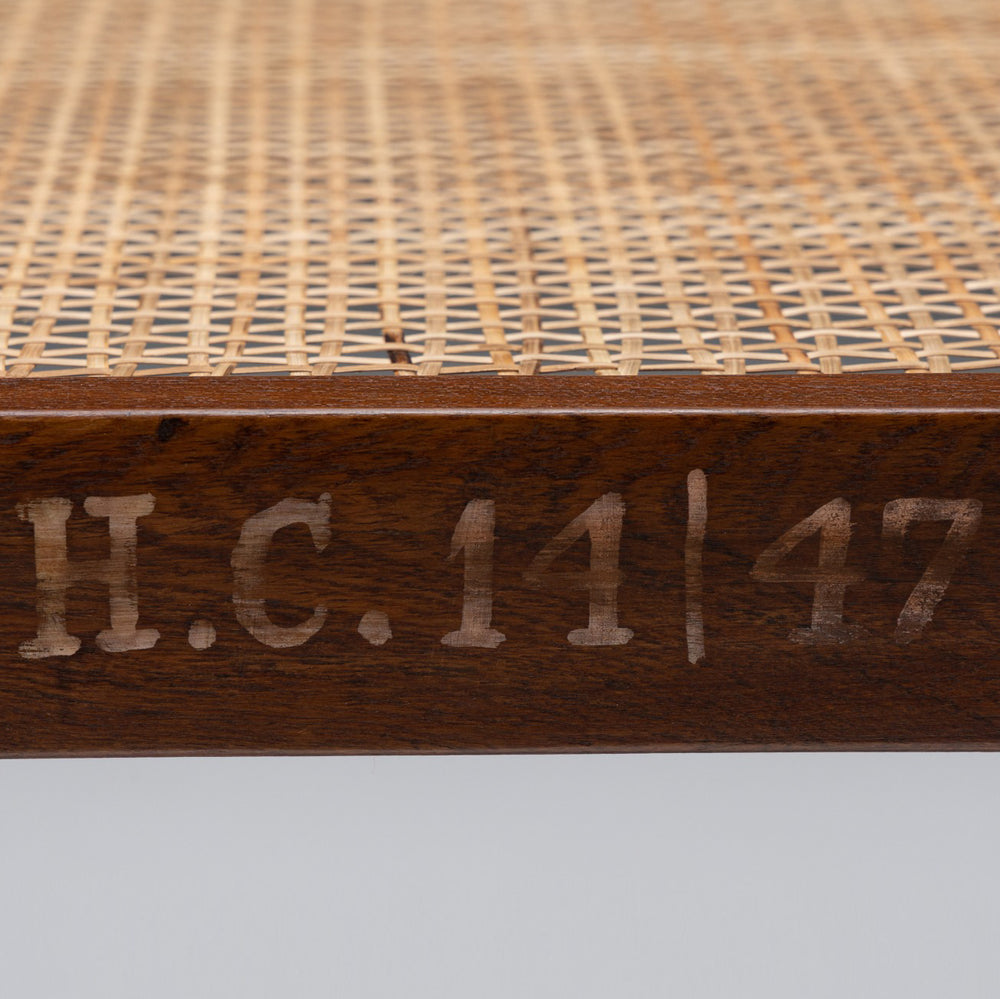 Library chair by Pierre Jeanneret
Pierre Jeanneret, library chair, set of four, India 1952-1965. HC 14 / 33,43,47, 79 Meaning Chairs Nos. 33,43,47, 79 for Chamber 14 of Chandigarh High Court It is a rare achievement that the chairs are perfectly identifiable. Another interesting and nowadays relevant fact about this and other Chandigarh chairs is that all the pieces were made from the trees that were cut down for the construction of the city, thus an early adaptation of ecological thinking. The pillows are included. Literature sources: E. Touchaleaume & G. Moreau, "Le Corbusier Pierre Jeanneret - l'aventure dienne", Editions Gourcuff Gradenigo.

Price per piece, four chairs available in total.